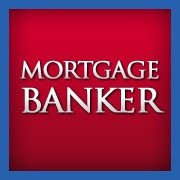 Speak to a mortgage professional today
Orange County, California (PRWEB) April 08, 2013
Since 1990, Mountain West Financial, Inc. has been a growing force in the mortgage industry. Its stellar reputation has made an impression on both clients and other industry professionals. The company prides itself on their core principles of integrity, customer service, sound lending advice, and hiring the very best. "We are proud of our achievements over the last 20 years," said Gary Martell, Jr., President. "Our success has been rooted by hiring and retaining the industry's brightest and most capable mortgage professionals dedicated to making home ownership a reality for families." During a time when many other mortgage lenders are struggling, Mountain West Financial, Inc. continues to grow. The company is headquartered in Redlands, California, but the new Newport Beach location will focus on expanding retail business in the highly competitive Orange County mortgage market. Anyone who is looking for a home loan in Orange County can contact the team in Newport Beach to speak with a qualified mortgage professional. "We are excited to bring on more staff with extensive mortgage lending experience as we expand into Orange County and recruit the best in the industry to join our solid team," said Martell. "Mountain West Financial's goal is to continue serving our clients with the best mortgage lending solutions and advantages to help them find their dream home." With over 15 years of combined experience in the real estate, mortgage and financial services industry, Angela Cunningham will lead the Newport Beach expansion as Branch Manager. "This is a very stable direct lender with competitive rates, a wide-range of mortgage lending programs, and a great culture that embraces hard work and real community involvement. I'm excited to be a part of the Mountain West family," said Cunningham. To learn more about the Orange County home loan provider or to speak with a mortgage professional visit, http://www.newportbeach.mwfinc.com/.
Mountain West Financial has the distinct advantage of being a direct lender; all processing, underwriting, and closings are handled locally. "We are grateful to have so many highly qualified professionals work for us," continued Martell, "Our mortgage team has the experience and expertise to maximize savings, value, and practical strategies to conquer and win in today's volatile market." According to census.gov, Orange County boosts a whopping 3,055,745 residents, and many of them are potential homeowners. With the market stabilizing, and interest rates at all-time lows, the team at Newport Beach should have no problem helping locals find the best loan products available for them. The company continues to utilize an SEO professional to help the Newport Beach branch promote the residential mortgage loans available to local Orange County residents.
About the Company: Mountain West Financial is headquartered in Redlands, California with 28 locations throughout California providing FHA, VA, Conventional, USDA, and many Down Payment Assistance Programs. For further information, call (949) 266-1668, Toll Free 1-888-255-0608, e-mail NewportBeach(at)mwfinc(dot)com, or visit http://www.NewportBeach.mwfinc.com. Mountain West Financial, Inc. is licensed by the Department of Corporations under the California Residential Mortgage Lending Act. NMLS #164497.