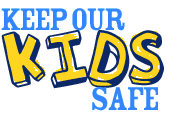 Families with children need to be more aware of the necessary safety tips that we recommend.
Dallas, TX (PRWEB) March 01, 2013
Home safety is vital for families with children of any age, but the age from birth to three years is often a very stressful time for new parents. This is a time when babies and toddlers are exploring everything in a home, and often it seems, also finding trouble along the way. Home safety and security is vital at this stage in a child's life, and while there are countless childproofing techniques that can be followed, there are a few basic precautions that should always be taken in homes with young children, according to the safety and security experts at SecuritySystemReviews.com SecuritySystemReviews.com is a website offering comprehensive security system reviews of the best wireless security system companies and cellular home security companies.
1. Never let young children be near water alone. This may seem like a no-brainer, but it's not just water in a bathtub that can lead to drowning. Water in toilets, sinks, buckets, puddles and wading pools can be a drowning hazard for children in this age group.
2. Furniture should be bolted to the wall, and any furniture that can potentially be tipped should be free of heavy items. Even if a furniture item seems so heavy that a child could not tip it over, this may not be the case. Any furniture, such as bookcases, that has even a slight risk of being tipped over should be securely fastened to the wall. For furniture that has items on top, these items should not be located near the edge, where they can easily fall on a child.
3. Keep any items with batteries out of the reach of young children. This includes remote controls. If an item does have batteries, they should be taped in to provide extra security and prevent a baby or toddler from opening the device and potentially ingesting the batteries.
4. Install a smoke detector and carbon monoxide detector. These can often come as types of security system equipment that can be added to an alarm system, and are vital, particularly for homes with small children present. These monitors should be tested monthly to ensure they are working properly. Most top alarm companies offer these as part of their monitoring systems, and they're a great investment for families with children of any age. Children are particularly vulnerable to the threat of carbon monoxide poisoning.
5. Keep windows securely locked to prevent falls. The majority of in-home accidents involving children are the result of a fall from a window. Windows should have locks that work properly, and a window should never be left open in a home with young children, not even a crack. A screen is also not enough to prevent a child from falling from a window.
6. Never leave a child of this age alone with the family pet. No matter how much a family pet is trusted and loved, there are a number of accidents that result from pets attacking young children. It's important to teach children to respect the family pet and vice versa, but when children are at a very young age, they likely don't understand this, and could do something to provoke even the most even-tempered pet. This is why parents should always be present and very close by when a young baby or toddler is around the family pet.
About the Company
SecuritySystemReviews.com is a website created by security experts to provide consumers with unbiased reviews of the country's top home alarm and security systems, and a way to compare security systems. In addition to performance reviews, the site also offers information about pricing and discounts offered by security companies.