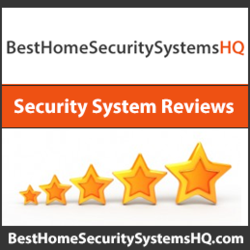 Compare the leading home security monitoring providers on BestHomeSecuritySystemsHQ.com.
Detroit, MI (PRWEB) March 04, 2013
BestHomeSecuritySystemsHQ.com is a leading independent home security systems reviews site that focuses on providing consumers unbiased information on home security monitoring companies. Each year the security system reviews website ranks the leading providers on their website so consumers have a resource to refer to when in the market for a home security system.
In addition to determining an overall winner, BestHomeSecuritySystemsHQ.com provides their picks for several categories including the best wireless security system, best DIY home security system and best home security apps. Their detailed reviews and security system rankings are excellent resources for those who are in the market for a home security system and are not sure what features and services are available from the leading security system providers. To view the security system rankings, visit their website at:
http://www.BestHomeSecuritySystemsHQ.com/best-home-security-system/
Mark Anderson of BestHomeSecuritySystemsHQ.com states, "Mobile home security apps are very popular among home security shoppers and for good reason. The mobile home security apps bring another level of convenience and control when it comes to home security. Home security customers can check in at any time to see if they remembered to arm their system before they left for the day via their iPhone or Android devices. Moreover, homeowners are able to configure text message and email alerts when certain events occur in the home, like the garage door being opened. It is a great way for homeowners to know when their family comes and goes. Probably the most popular feature among consumers is the ability to stream video to their smartphones from a wireless security camera."
BestHomeSecuritySystemsHQ.com ranked FrontPoint Security as the best home security monitoring company with mobile apps. FrontPoint Security provides their customers with mobility features through Alarm.com. These interactive features enable customers to enjoy the benefits of staying in control and in the know when away from their home. FrontPoint Security is well-known in the industry for maintaining an outstanding customer service record as well as providing their customers with wireless home security systems and cellular monitoring services.
In a close second place is Protect America, who also provides their customers with interactive services through Alarm.com. Protect America, one of the largest dealers of GE Security equipment offers their customers with wireless home security systems backed up by a lifetime warranty. Providing tremendous value with their home security systems, Protect America continues to be a favorite among home security shoppers.
About BestHomeSecuritySystemsHQ.com
BestHomeSecuritySystemsHQ.com is focused on delivering independent and unbiased reviews of the leading home security monitoring providers in the nation. Providing annual reviews and rankings of home security system providers as well as educational information on how to lead a safer and more secure lifestyle is what makes BestHomeSecuritySystemsHQ.com the number one resource for consumers.