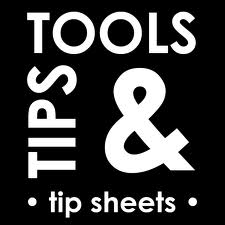 Those that live along have a much higher risk of something going wrong, but a home security system and these tips can make all the difference.
Orlando, FL (PRWEB) January 22, 2013
For people who live alone, safety and security can be a big concern. Often, people who live alone also live in apartment or condominium complexes that may add increased security concerns. Regardless of individual living situation, there are steps and precautions that can be taken to ensure security and prevent break-ins and other crimes from occurring. Single women and elderly people may feel particularly vulnerable to break-ins and other threats, and these people should take extra precautions to ensure not only safety but also comfort and a sense of well-being, when living alone.
The safety and security experts at AlarmSystemReport.com, a site dedicated to providing unbiased alarm system reviews, put together a brief list of tips individuals living alone can use, to increase their level of safety in their home.
1. The best way to feel safe and secure when living alone is to have some sort of alarm system. Even if a person living alone is renting an apartment, there are a number of wireless alarm system options. Before installing wireless or cellular alarm systems, individuals can read reviews to find the system that will best match their needs. For residents considering a DIY alarm system, there are a number of DIY alarm system reviews to be considered before making a decision.
2. Do not mark a home's exterior or mailbox with a single name. This is particularly true for single women living alone. A mailbox or other area marked with a single name can make a resident a prime target for criminals.
3. For people living alone, getting to know neighbors is a beneficial idea. For people living alone, close relationships with neighbors can provide extra sets of watchful eyes.
4. Keep windows covered with curtains or blinds. Windows can provide criminals with a front-row seat of the goings-on of a home. Often, criminals will watch a target for a period of time before striking, and leaving windows uncovered can give clues to a resident's habits and lifestyles, that may make them more vulnerable to criminal activity.
5. Social media can be potentially dangerous for any person, but for people who live alone it can provide an open invitation to intruders and burglars. People who live alone shouldn't post messages indicating they are alone, at any time. It's also a good idea to avoid posting pictures of expensive items, or the exterior of a home, that could give criminals any ideas.
6. Make sure the parking area around the home is well-lit. If an individual lives in an apartment or condo with a parking lot, it should be very well lit. If an individual who lives alone lives in a house, the driveway and all walkways should be well lit, to discourage attacks when walking from the car to the door, or taking a pet outdoors.
7. Consider pet ownership. Pets can not only keep people who live alone from feeling lonely, but they can also deter criminals from breaking-in.
About the Company
AlarmSystemReport.com is an informational site, providing comprehensive and unbiased reviews of security companies and equipment for consumers. The site provides reviews of top security companies, including Lifeshield security reviews and ADT security reviews.