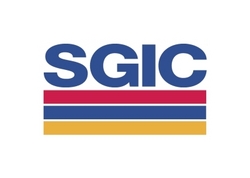 Thieves have always aimed for quick grabs, but they tended to focus on jewellery, including watches, rings, bracelets and earrings
Adelaide, SA (PRWEB) December 19, 2008
Home burglars are cashing in on our gadget and technology culture, with almost all of the 10 most commonly stolen items in South Australia able to fit into a thief's backpack*, according to a new study by SGIC.
Digital cameras, game consoles, MP3 players, notebook computers and mobile phones all feature in SGIC's top 10 items on a thief's wish list, along with cash, watches, clothes and shoes, televisions and sunglasses.
SGIC state manager Lee Jameson said thieves were honing in on popular, portable and easy-to-pawn electronics.
"Thieves have always aimed for quick grabs, but they tended to focus on jewellery, including watches, rings, bracelets and earrings," she said.
"Now, the technology boom has created new opportunities for thieves to grab and run. MP3 players, for example, sat at number nine on our list of most commonly stolen items two years ago. Now they're number three on the list."
Ms Jameson urged consumers to engrave their driver's licence number on electronics to help deter thieves from stealing and pawning them. She also recommended adequate home insurance.
The SGIC findings are a timely reminder in the lead-up to Christmas, with electronic items such as new game consoles, MP3 players and mobile phones high on many households' shopping lists.
"If you're shopping ahead, don't leave wrapped gifts on display in your house where thieves looking in may see them," Ms Jameson said.
"And after Christmas, when you're clearing away the wrapping and boxes it's best not to leave packaging of expensive items outside waiting for garbage collection.
"It's a really busy time of year, but it pays to give some attention to home security and home insurance so would-be thieves don't get the chance to steal your Christmas."
Top 10 most stolen items:
1. Digital cameras
2. Game consoles
3. MP3 players
4. Cash
5. Watches
6. Notebook computers
7. Adult clothes and shoes
8. Televisions
9. Mobile phones
10. Sunglasses
SGIC suggests these tips to help deter burglars:

Lock the house every time you go out.
If going on holidays, ask a trusted neighbour to keep an eye on your house and collect mail and newspapers.
Don't leave packaging for expensive items around your home or in the driveway.
Keep your home looking lived-in with open blinds and timer switches on lights.
Never leave a message on your answering machine saying you are not home.
Mark your driver's licence number and state on the back of all electronic valuables.
Keep your car keys somewhere safe as home burglars may steal a car if the opportunity presents.
Secure garages and garden sheds and remove valuables from your garden.
*Based on SGIC claims data.
About SGIC Insurance
SGIC provides South Australia with a range of insurance, including home insurance, car insurance, landlord insurance and more. Full details of all products and policies are available online.
###