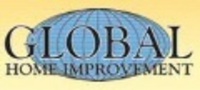 Global Home Improvement is proud to be on the Qualified Remodeler Top 500 list.
PHILADELPHIA (PRWEB) March 18, 2008
Company President Paul Kazlov says, "Global Home Improvement is proud to be on the Qualified Remodeler Top 500 list." Kazlov continues, "This award confirms that our approach of using top materials, hiring quality professionals, offering budget-conscious financing options, and providing the best customer service makes Global Home Improvement a winner."
The Global Home Improvement website, http://www.globalhomeinc.com, contains an abundant amount of resources for homeowners to make an informed decision on various home improvement projects. Homeowners can download a report on the 7 questions you absolutely must ask before hiring any home remodeling contractor on their website at http://www.globalhomeinc.com/register-report-view.asp.
Mr. Kazlov explains, "We differentiate ourselves by educating our clients on the many possibilities of home remodeling, unlike other remodelers, who may dictate how a project will run." He continues, "Global Home Improvement prides itself on building lasting relationships by helping customers realize their dreams."
About Global Home Improvement, Inc.:
Global Home Improvement is a Philadelphia-based, full-service remodeling agency that is an accredited contractor with the Montgomery County Chamber of Commerce and Better Business Bureau. As a member of the National Association of the Remodeling Industry, Global Home Improvement provides homeowners with the most comprehensive service in the Delaware Valley.
About Qualified Remodeler Magazine:
Founded in 1975 Qualified Remodeler Magazine was the first magazine dedicated to serving the residential remodeling market. The magazine is published by Cygnus Publishing, a division of Cygnus Business Media, and serves an audience of more than 83,000 residential remodeling firms.