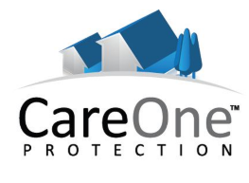 "Quality coverage shouldn't cost households an arm and a leg. We are making our services more affordable to better accommodate the needs and budgets of every family.
(PRWEB) February 05, 2013
This morning, home appliance warranty company, CareOne Protection announced they have dropped prices for all home appliance warranty options in order to make home appliance protection more affordable for residents in Maryland and New Jersey. The new, lower prices come just three weeks after the company began offering service to the two states. Director of Marketing at CareOne Protection, Denise Rohrer, gives details on why the company has decided to lower its rates.
"We believe every homeowner should have the opportunity to prepare for all types of home disasters, including home appliance issues," explains Rohrer. "As a business whose core values involve helping others, we feel that it is our duty to make home appliance warranty affordable for everyone, without taking away from offering excellent service."
CareOne Protection offers four types of home appliance warranty plans, now starting at $29 a month. The Silver Plan covers the 10 main kitchen and laundry appliances including the washer, dryer, dishwasher, refrigerator, freezer, oven and cooktop. The Gold Plan is the company's most recommended option, at $39 a month. It covers the same 10 kitchen and laundry appliances as well as the main heating and cooling systems such as the HVAC, heating furnace and thermostat.
At $49 a month, the Platinum Plan covers all of the above appliances and more such as the garage door opener, water softener and bathroom exhaust fan. The Titanium Plan is the most comprehensive plan at $59 a month and recommended for homeowners with high-end kitchen and laundry appliances. It offers double-coverage with two times the payout on selected high-end kitchen and laundry appliances.
All CareOne Protection plans have a $0 service technician charge, a 30-day guarantee on repair work and no repair exclusions, meaning anything inside the appliance that makes it work is covered. There is no long-term commitment to sign up and customers can cancel service at any time. CareOne Protection also has a satisfaction guarantee, stating that if they cannot repair your appliance for any reason, they will help you pay for a replacement.
"Quality coverage shouldn't cost households an arm and a leg" states the spokeswoman for CareOne Protection. "We are making our services more affordable to better accommodate the needs and budgets of every family."
Home appliance warranty plans are designed to spare homeowners from paying hundreds or even thousands of dollars on home appliance repairs. Homeowners often purchase home appliance warranties when buying a new home to ensure home appliance investments will remain properly cared for over time. Standard home appliance warranty plans cover kitchen, laundry and the major heating and cooling systems for a house, such as the CareOne Protection Gold Plan.
Without a home appliance warranty, homeowners must cover all of the costs associated with appliance failures typically due to wear-and-tear over time including service technician fees, parts, repair costs, or even new appliances and installation fees. These costs can quickly add up and become difficult to afford, often times leaving homeowners without necessary appliances for weeks or even months at a time.
"We understand home appliance warranty probably isn't the first thing on most people's minds, but it is necessary to protect the serenity of your home and the money in your pocket," says Rohrer. "The only way to avoid being hit with excessive out-of-pocket repair expenses is to have a protection plan that fits into your monthly household budget."
CareOne Protection is a Texas-based home appliance warranty company, offering home appliance warranty protection to several states throughout the country. If you would like to learn more home appliance warranty or to begin coverage today, visit http://www.careoneprotection.com or call CareOne Protection toll-free at 1-800-660-0091.