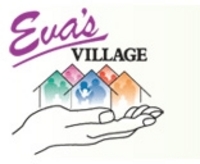 We are seeing more of the working poor every day, and one man told me he comes here for his own one meal per day so he can feed his children at home; I've been at this a long time, but that just that breaks my heart.
Paterson, NJ (PRWEB) March 19, 2009
Eva's Village, Paterson, NJ, feeds up to 400 daily in New Jersey soup kitchen built to accommodate 250.
The Legal Services of New Jersey Poverty Research Institute reports that poverty in New Jersey is the highest among surrounding Northeast states and higher than the national average. Nowhere is this more evident than in Paterson, a city with the proud past of being founded by Alexander Hamilton as the center for The Society for Establishing Useful Manufactures.
Today, Paterson 'manufactures' have been replaced by one of the highest rates of inner city poverty in the state. Anti-poverty programs like Eva's Village provide an important bulwark in the fight against the hunger, homelessness and addictions characteristic of inner city poverty, but the current Wall Street crisis has created a corresponding crisis on the streets of Paterson.
A very high percentage of people living in poverty in major cities work for a living, but at minimum wage or lower pay. These jobs simply do not provide enough money to sustain workers or their families. Sister Gloria Perez, Executive Director of Eva's Village says, "Over the past year, the number of homeless and working poor visiting Eva's Kitchen, the soup kitchen operation of Eva's Village, has grown by thirty percent or even more."
In a bright, modern facility built to seat approximately 230, Eva's Soup Kitchen has long served up to 300 hot meals every day of the week. But recently, the need has grown dramatically, and now an additional seating to accommodate more than 400 people daily is commonplace.
Sister Gloria says, "We are seeing more of the working poor every day, and one man told me he comes here for his own one meal per day so he can feed his children at home; I've been at this a long time, but that just that breaks my heart."
Despite their own concerns about finding funding during a severe recession, Eva's Village continues to expand their comprehensive anti-poverty programs, including: thousands of meals provided by Eva's Kitchen to the poor, Eva's Village shelter residents, residential addiction treatment clients, new Hope Residence of St. Frances for Women and Children (created to assist mothers more commonly required to give up their children to foster care), Eva's Medical and Dental Clinic Eva's Job Readiness Center, and soon, fifty units of affordable housing.
Donna Marie Fico, Chief Marketing Office at Eva's Village, cites the support of private charitable foundations, government grants, New Jersey businesses and thousands of dedicated private donors as encouragement. Ms. Fico says, "It is not only important to ask for increased help, but to let donors know that Eva's Village acts responsibly so their money makes a significant difference in the lives of the poor". She reports that as one of the most respected, progressive and effective anti-poverty organizations in the state of New Jersey, Eva's Village receives high marks for efficiency, including a Four-Star rating by Charity Navigator indicating that Eva's Village "Exceeds industry standards and outperforms most charities in its Cause" (Charity Navigator).
For more information on Eva's Kitchen and the many other programs provided by Eva's Village, email Donna Fico, Chief Marketing Officer at Donna.Fico(at)evasvillage.org or call (973) 523-6220 Ext. 230.
Originally a New Jersey soup kitchen, Eva's Village was founded in 1982 by Msgr. Vincent E. Puma in response to the increasing incidence of homelessness in his Paterson, NJ parish. But Msgr. Puma soon realized that a soup kitchen was not enough. With the generous support of thousands of donors and private and government grants, Eva's has grown into the most respected anti-poverty program in New Jersey, with a four-star (maximum) rating by Charity Navigator, an independent non-profit monitor.
Donate to Eva's Village NJ Charity or for more information, go to http://www.evasvillage.org/ call 973.523.6220, email Donna.Fico(at)evasvillage.org or write to: Donna Fico, Chief Marketing Officer, Eva's Village, 393 Main Street, Paterson, NJ, 07501.
This press release has been distributed by SalemGlobal Internet Interactive Public Relations. Based in New York City, SalemGlobal, optimizes websites to increase donations for non profit organizations, increase traffic from search engines, provides lead generation, and improves conversion of site visitors to donors. Other services include general website marketing, search engine optimization (SEO), ecommerce solutions, content management systems, website hosting, web design and maintenance. For more information, please contact CEO Raphi Salem at 646-217-4733.
# # #