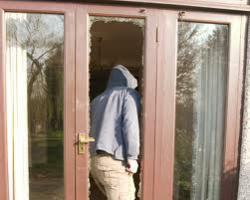 Having a home monitoring system can make a homeowner eligible for discounts on their Florida property insurance policy.
Naples, Florida (PRWEB) March 27, 2013
The property insurance agents at Gulf Coast Educators Insurance in Naples and Port Charlotte, Florida now offer discounts to homeowners who have a home security system.
"We are excited to offer such discounts to homeowners who have an alarm system in their home. With people still financially struggling, some resort to home burglary as a means of quick cash. Intruders often break into homes during broad daylight while homeowners are at work. Having a home monitoring system can make a homeowner eligible for discounts on their Florida property insurance policy," says Ron DeFreitas, owner/agent of Gulf Coast Educators Insurance.
DeFreitas adds, "I recently read a statistic that Naples Florida has a crime rate of 34 per one thousand residents, this is higher compared to other areas. It's very concerning to know that Naples has such a high crime rate. To keep property insurance rates down homeowners really should consider alternatives to be eligible for these discounts. The savings can be quite generous for Florida property insurance policies."
Gulf Coast Educators Insurance offers a variety of property insurance coverage for Florida residents. Their competitive insurance quotes are available for homeowners, condominium owners and renters. If homeowners have not yet reviewed their homeowners policy for 2013 the agents at Gulf Coast Educators Insurance strongly recommend a review especially as we approach the season for Spring Break travel and hurricane season.
"With Spring Break approaching many homeowners will be taking a vacation and leaving their property vacant for a period of time. It's really interesting how homeowners will advertise their upcoming travel plans to friends and neighbors especially those who post their plans on their Facebook page. This opens the door for just about anybody to plan a burglary. We continually encourage our clients to let us help them review their homeowner insurance coverage prior to a vacation. Coming back from a great vacation to a home that has been ransacked can be a horrible feeling and is exponentially worse if a homeowner does not have an adequate homeowner's insurance policy," explains DeFreitas.
DeFreitas explains, "Should a homeowner find they have been burglarized we strongly recommend they immediately call the police, take pictures of any damage, make a list of items that are missing then call our office. We will help our clients process the claim and advise them on reimbursement and the process."
DeFreitas adds, "A home security system can be a minimal expense when you amortize over a 12-month period. There are so many sophisticated alarm systems on the market that are accessible with a smart phone and/or a computer. With the savings homeowners can achieve we strongly suggest everybody at least consider installing a home security system and talk with some companies out there."
Gulf Coast Educators Insurance has two offices in Southwest Florida. Both of their offices located in Naples FL and Port Charlotte FL offer insurance policies to Florida residents. Floridians can rely on Gulf Coast Educators for their home insurance, property insurance, auto coverage and life insurance needs.
Homeowners are encouraged to call Ron DeFreitas and his insurance agents at their Naples Florida insurance office at 239-591-0963 or in Port Charlotte Florida at 941-391-5423 or visit their property insurance website at http://www.propertyandhomeinsuranceflorida.com