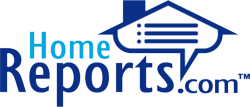 Atlanta, GA (PRWEB) March 20, 2013
Independent research firm EBSCO Research has published the 16th annual edition of its home services guide, Home Reports. The report highlights A-rated, "Best Pick", home service companies in the Atlanta metro area. The featured companies represent over 40 different home service categories, including electricians, roofers, HVAC, and plumbers. Inclusion in Home Reports is exclusively through invitation.
"Best Pick" certification requires an A-rating based on over 100 telephone interviews conducted by the in-house research staff. The company conducts thousands of these interviews each year with homeowners who have had recent experiences with local home service providers. All companies must also hold proper insurance and licenses required by the state. In addition to meeting EBSCO Research's standards, every company must requalify each year in order to be considered for the distinction again. Congratulations to the following Atlanta companies that received the 2013 honor:
Aaron Plumbing, Inc.
Advanced Pressure & Gutter Cleaning, Inc.
Advantek Service Group
Air Quality Systems
Aladdin Insulation
Alexander Termite & Pest Control
All Four Seasons Garage Doors, Inc.
All Masonry Restoration & Repairs, Inc.
All South Restoration, Inc.
American Garage Doors & Openers
Anglin's Foundation & Masonry Repairs
AquaGuard Basement Systems & Foundation Solutions
AquaVision, Inc.
Arborguard Tree Specialists
Arbor-Nomics Tree Service
Arbor-Nomics Turf, Inc.
Atlanta's Best Gutter Cleaners, LLC
Atlanta Decking & Fence Company, Inc.
Atlanta Re-Roof Specialists, Inc.
Atlanta Roofing Specialists
Atlantis Pools & Spas, LLC
Atlas Piers of Atlanta, Inc.
Attention To Detail Home Remodeling
Kenneth W. Axt & Associates
Belco Electric
Breda Pest Management
Bregenzer's Inc.
Brittany Maids
Brownlow & Sons
Casey's Painting
Casteel Heating & Cooling, Inc.
Castleberry Shutters, Inc.
Central Heating & Air
Chamblee Fence Company
Charlie Castleberry's Appliance Sales & Service
Clene Start, Inc.
Cornerstone Roofing, Inc.
Cunningham Associates Heating & Air Conditioning
The Davey Tree Expert Company
Davis Window & Door Company, Inc.
Atlanta DogWatch Hidden Fence
Duraclean Carpet & Fabric Specialists, Inc.
DuraCraft of Georgia
DuraMAX Siding & Windows
E. Smith Heating & Air Conditioning, Inc.
Echols Roofing, Siding & Home Improvements
ElectraMedics Electrical Services
Emperial Hardwood Floors
Endless Summer Pools, Inc.
Enhance Floors & More
Exterior Design & Decks
Flagg Waterproofing
Ask-Kay/Flash Electric
Ful-Bro Engineering, Inc.
Fulton Plumbing, Heating & Air Conditioning
Giovanni's Tile Design
Green Day Energy Company
Greenmark Landscaping & Maintenance, Inc.
Gutter Perfection, Inc.
Hackney Carpet
Hemma Concrete & Pavers, Inc.
Hughes Dry Professional Carpet Cleaning
I.D.P. Tile Contractor
Impressive Finishes
Impressive Tile, Inc.
Ivy League Moving Services
JSA Masonry & Foundation Specialists
Junk King
Knight Air Conditioning & Heating Co.
KTM Roofing Company, Inc.
LeafGuard of North Georgia
The Mad Hatter Air Duct Cleaning & Chimney Sweep
Mark the Mover
Massey Gutters, Inc.
Accurate Fence
Pat Murphy Electric, Inc.
Murrell's Waterproofing Services, Inc.
Nelson Painting & Exteriors
North Fulton Pest Solutions
North Georgia Concrete
North Metro Stucco, Inc.
Northside Roofing
Oasis Landscape & Irrigation
Odd Job, The Tree Specialists, Inc.
Outside Landscape Group
PaverStone Construction, Inc.
Plumb Works, Inc.
Prestigious Cleaning Team
R.S. Andrews Services, Inc.
Rainmaker Irrigation & Landscaping, Inc.
Raymac Remodeling
Redfern Tree, Inc.
Scapes
Sprinkalawn Atlanta, Inc.
Staton Conditioned Air Services, Inc.
Stone Solutions
Sundial Plumbing
Sunrise Clean Care & Water Restorations
Sunshine Window Cleaning
Superior Plumbing
Superior Pro Painters
Superior Roofing Company of Georgia, Inc.
T.L.C. Deck Repair, Inc.
Team Turf
The ShutterWorks, Inc.
A.L. Thomas, Inc.
Thrasher Electric - TE Certified Electricians
Total Home Care of Georgia, Inc.
Trutech, Inc., Pest & Animal Control
USA Concrete, Brick & Stone
Verge & Associates
Wade Heating & Air
Weed Pro Lawn Care, Inc.
Woodman Insulation Co., Inc.
Zerorez of Atlanta
Zone Pest Solutions
EBSCO Research is a division of EBSCO Industries Inc. and, as an independent research firm, has been documenting the performance of home service companies since 1997. EBSCO Research publishes annual reports to aid homeowners in what can be a difficult search for quality contractors and home service providers. As General Manager Greg Robb recently wrote, "The sole purpose of our business is to legitimately identify the best companies in an industry often known for producing more than its fair share of unsatisfied customers."
The Home Reports publication not only profiles top-rated companies, but it also features industry insight and helpful tips that homeowners should know before starting a project. To reach homeowners with this valuable information, EBSCO Research delivers thousands of copies of Home Reports to Atlanta homes through direct mail each year. The research results, insight, and tips can also be found at HomeReports.com, where homeowners can request a free hard copy of Home Reports.