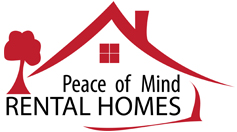 Market data has reported that nearly 500 neighborhoods exist in the Jacksonville area.
Jacksonville, Florida (PRWEB) December 21, 2012
Leasing property is one way that people use as an alternative to purchasing a home. The Peace of Mind Rental Homes company now has homes for lease in Jacksonville, FL to help place individuals and families in beautiful homes. These homes are located in various locations around the city and in select neighborhoods. The new homes can be accessed online at http://www.forrentjacksonville.com.
Market data has reported that nearly 500 neighborhoods exist in the Jacksonville area. While some of these homes are rented, many of the homes are owned by homeowners, landlords and other investors in part to help provide housing to tourists and retirees.
A person that is searching for an alternative to an apartment or town home could have difficulty finding vacancies currently available without the help of a realtor.
The ForRentJacksonville.com website now lists all available properties that are company owned in one easy location online. This new online addition is designed to remove the search process that people complete when searching for a home that is available to rent. Apart from color photographs and accurate descriptions, the approximate rent price is displayed to help renters plan a monthly housing budget.
One of the new features that are available for the leased homes is a no credit check policy during the application process. Those with credit issues can apply to lease the properties currently available. This new measure is designed to help those that are turned down by other companies based on a credit review. Instead of a credit check, a background check is the only requirement for each person planning to live in the leased property.
The property search feature that is now available is designed to give renters more information about the homes ready to rent. The new search page can be found at this link http://forrentjacksonville.com/homes-for-rent.
About Peace of Mind Rental Homes
The Peace of Mind Rental Homes company relaunched its online presence in 2012 and is now one of the premier providers for leased properties in Florida. This Jacksonville based company offers no credit check applications to help men and women find housing in and around the city. Over 100 properties are owned and operated by the Peace of Mind Rental Homes company and all property management services are offered in-house. The new innovations made by this company this year are expected to provide more growth in 2013.