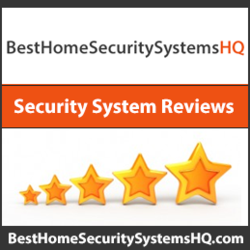 Compare the leading home security providers online at BestHomeSecuritySystemsHQ.com.
St Louis, MO (PRWEB) March 07, 2013
BestHomeSecuritySystemsHQ.com has helped thousands of consumers find the best home alarm system for their family by publishing independent reviews and comparisons of the leading security providers in the home security industry. The BestHomeSecuritySystemsHQ.com review team is focused on helping consumers make sense and compare the features and services available from the many home security system providers in the market.
Each year the home security reviews site conducts a thorough investigation of dozens of home security providers from their monitoring technology, customer service records, pricing, equipment and warranties offered. After this rigorous review process only the top providers are ranked and compared. The result is consolidated information that consumers find useful and informative.
The senior editor for BestHomeSecuritySystemsHQ.com, Mark Anderson, stated, "We know that consumers are interested in finding the best home alarm system without spending their time performing hours of research. This is one of the main reasons why BestHomeSecuritySystemsHQ.com was started. There are many home security system providers in the market with new companies coming up each year, but there wasn't a good resource that provided 3rd party reviews. At BestHomeSecuritySystemsHQ.com we conduct thorough reviews of every aspect of a home security company then publish those results online."
Home security shoppers are now able to take advantage of the comparisons and rankings online at:
http://www.BestHomeSecuritySystemsHQ.com/best-home-security-system/
For consumers who like to conduct their own research the following aspects should be reviewed before purchasing a home security system.
CUSTOMER SERVICE RECORD
Reviewing the customer service record of any company is a good idea. The Better Business Bureau (BBB) is a great place to start. Look to see if the company is accredited and look at the rating they maintain. The BBB ratings are on a scale of A to F with A+ being the best. The next step is to search for customer reviews and complaints to see what their current customers are saying.
MONITORING SERVICES
Not every monitoring technology provides adequate protection. Take a phone line or an Internet connection for example. There are wires that run from the outside of the home to the inside to provide phone and Internet services. These same lines can simply be cut from a burglar before entering the home rendering the home security system useless. The BestHomeSecuritySystemsHQ.com review team highly recommends cellular monitoring services which use the same reliable and security technology as a cell phone. It is 100% wireless and a lot safer when compared to the other technologies.
About BestHomeSecuritySystemsHQ.com
BestHomeSecuritySystemsHQ.com is focused on providing consumers both educational information on home safety and security along with independent reviews of the leading home security system companies in the nation. The goal and laser focus of the BestHomeSecuritySystemsHQ.com team is to be the number one resource that consumers refer to when it comes to home security.