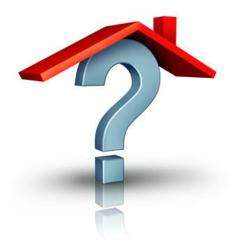 The baby boomer generation, those over 50, had the most fraud issues from 2011-2012, according to the FTC.
Los Angeles, CA (PRWEB) March 12, 2013
The Federal Trade Commission released that real estate and mortgage scams were top complaints for 2011-2012. The baby boomer generation, those over 50, had the most fraud issues during this time, according to the FTC. HomeValue.us.org shares how downsizing for older generations may be a cause for these scams.
HomeValue experts share that most home buyers and sellers should be aware of fraudsters, but this is very prevalent when dealing with older Americans. Forged documents and fake notary stamps can fool just about anyone.
It's also never recommended to buy or rent a property before seeing it first. A dream house or retirement property could never even exist, and baby boomers could see thousands stolen from their bank accounts.
HomeValue also shares to never send money over the Internet or wire a deposit without proper identification of a person or expert advice from a professional real estate agent. A home may look wonderful online but a buyer could be getting duped.
Finally, home buyers may see language for lower rates regarding home loans, but he aware that fine print regarding how the payment is calculated per month. Confusion in this area can include not including information about interest rates causing the loan to increase over time.
HomeValue knows that scams can happen to any generation, but old Americans are seeing more fraud attempts than any. Be sure to negotiate a home deal through a properly identified real estate professional and be patient during the process to avoid scams.
About HomeValue.us.org:
Look up the value of any home on HomeValue.us.org and learn more information like neighborhood safety, school systems, residential foreclosures, sex offender locations and more. HomeValue.us.org provides an easy and cheap solution to find out property values and other important home owner records online. Contact the company's customer service department at 1-888-869-7539.