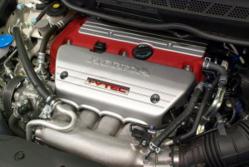 Warranty protection for a new engine is usually included in the sale price.
Seattle, WA (PRWEB) March 19, 2013
Honda Motor Company created its five-door hatchback known as the Fit in 2001. This vehicle entered the U.S. auto industry in 2005 and has remained a top seller for Honda. The GotEngines.com company is a leading used engine retailer on the Internet now selling the Honda Fit engine. Details can be read online at http://www.gotengines.com/blog/honda-engines/honda-fit-engine.
This 1.5 VTEC engine is now sold from the JDM inventory at this company. The pricing that is now structured for this motor is expected to help vehicle owners and mechanics for installation purposes.
Honda uses the VTEC technology for its Fit vehicle for the North American market. The Japanese edition of this motor is known as the i-DSI. Not all retailers are able to sell these engine additions to the public. The increased torque and horsepower for the VTEC series motors is one reason why Honda provided this motor with the Fit vehicle.
This four-cylinder engine can be hard to locate without a JDM engine resource online. The new Honda discounts now offered with this engine are expected to help all buyers reduce the cost to swap an engine.
Owners of preowned vehicles are aware of the high mileage that can be a problem if not corrected. Constant breakdown and parts failure are two reasons why many vehicle owners seek engine replacements. Warranty protection for a new engine is usually included in the sale price.
Preowned engines typically are without protection for warranties due in part to engine age or mileage. The Got Engines company has created a new two-year warranty applicable to the import and domestic engines in stock.
This new two-year warranty is designed to provide an added layer of consumer protection after purchase. The time after installation occurs is usually when a preowned motor can be problematic. The new protection policy put into place by this company is helping more buyers receive long-term engine value.
This new warranty is now paired with all sales made from the company website online or through the toll-free number system now in use. Engine buyers interested in the warranty terms can receive this information through a price quote request.
About Got Engines
The Got Engines company was created online in 2007 as a better resource for preowned engines. This company has expanded its inventory and sales practices over the past six years. A larger warehouse and better engine testing equipment has helped this company provide extra value to buyers. The brands like Ford, Chevy, GMC, Toyota, Honda, Isuzu and other automakers have helped to build the company inventory into one of the biggest on the secondary market. Got Engines has built its company reputation on providing low prices and removal of shipping fees for all buyers inside the continental United States.