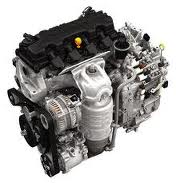 This company is known for distributing its motors to the trade industry and now sales are made to owners of vehicles.
Salt Lake City, Utah (PRWEB) March 02, 2013
Honda is known for creating performance vehicles and passenger cars that are able to withstand the rigors of daily transportation. Locating motors for replacement purposes in import vehicles can be difficult for vehicle owners without trusted sources to complete a purchase. The UsedEngines.co company is now selling its Honda Odyssey engine directly to the public in an effort to help reduce pricing compared with dealerships. The engines can now be researched and price quotes are distributed online. More details can be read at http://www.usedengines.co/honda.
Honda created its first minivan in the mid-1990s and exported the Odyssey to the United States before the turn of the 21st century. This vehicle was one of the first to include GPS navigation for drivers. The 3.5 V6 engine was selected to power this vehicle apart from the four-cylinder motors that helped make Honda famous in the auto industry.
The replacement motors that are now discounted and sold to minivan owners online are now helping to provide the alternative resources that buyers can use for purchase.
New improvements to the company inventory have taken place at the UsedEngines.co company this year. These improvements include expansions of foreign and domestic inventory now sold to the public. This company is known for distributing its motors to the trade industry and now sales are made to owners of vehicles as well. The growth period experienced last year has helped put in place new measures this year. Additions online like immediate price quotes and accurate engine information is helping provide better resources for all online buyers.
The news announcement for the foreign and domestic motor increases can be read online at http://www.prweb.com/releases/used-engines-for-sale/website-domestic-imports/prweb10010071.htm. The policies announced in this news release remain in effect to help provide buyers with the type of inventory requested.
The hard to locate engine variants that are sold by this company offer project car builders and owners of vehicles easy ways to locate motors that are not typically sold through dealerships. The new website pages that are added to the company website now help educate buyers before sales are completed.
About Used Engines Co.
The Used Engines Co. provides motors at discount prices to trade industry clients and automobile owners. The inventory held by this company is now one of the largest that can be found on the Internet and shipments are routed daily to all states in the U.S. This company offers protection in the form of a warranty to supply coverage for the most common reasons for breakdown after installation occurs. The Used Engines Co. distributes quotations for prices directly on its website and through its toll-free number quotation system that is monitored by engine specialists.