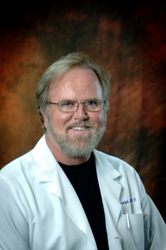 The bad news is that many physicians are untrained as to how to diagnose hormone imbalances and, then, prescribe an individualized prescription. The good news is that forward-thinking bio-pharmaceutical companies (such as Ascend Therapeutics, Ther-Rx and Upsher-Smith Laboratories) are also emerging on the market
Jacksonville, FL (PRWEB) June 2, 2009
Since the Women's Health Initiative Study results were released in 2002, women - and their physicians - have known that synthetic hormone replacement drugs (such as the popularly prescribed Premarin and Prempro) significantly increase a woman's risk of breast and uterine cancers, heart attack, stroke and Alzheimer's disease. Now a new study presented at the American Society of Clinical Oncology says that women who take synthetic hormones to counter the symptoms of menopause are more likely to die from lung cancer. Does the mounting data mean that menopausal women have the choice of either suffering through menopause or putting their lives at risk? "Not necessarily," says C. W. Randolph, Jr., M.D.
According to Dr. Randolph, co-founder of The Natural Hormone Institute and author of From Hormone Hell to Hormone Well, "Synthetic hormones are toxic to the body because the molecular structure of these hormones has been altered to be different from the molecular structure of the hormones produced by the ovaries. Why? So that these drugs can be patented. Premarin is actually a peculiar cocktail of synthetic estrogens derived from the urine of pregnant mares. No wonder it triggers side effects when introduced into the human system. With so many dangerous and potentially lethal side effects caused by synthetic hormones and the millions of women at risk, it is mind-boggling that these drugs remain on the market today."
Randolph says women suffer symptoms such as hot flashes, night sweats, weight gain, low libido and foggy thinking during menopause because the aging ovaries can no longer produce and sustain optimum hormone levels. To eliminate symptoms and support optimum physical, emotional and mental functioning, women need a safe and effective alternative for boosting lagging hormone levels. He recommends bioidentical hormones, which are synthesized in a laboratory to have exactly the same molecular structure as the hormones originally produced by the ovaries.
"Awareness of bioidentical hormones has recently surged as a result of celebrity television shows like Oprah, The Doctors and Dr. Phil's program featuring his wife, Robin McGraw," says Genie James, Executive Director of the Natural Hormone Institute. "But bioidentical hormone replacement therapy (BHRT) should not be regarded as a celebrity fad. For decades, medical research and clinical studies have documented BHRT's safety and efficacy. The problem is that -because bioidentical hormones have the same molecular structure as the hormones produced by the body - they can't be patented. So, there hasn't been a profit motivation for the pharmaceutical industry to educate physicians and promote bioidentical hormones as a viable alternative."
"The bad news is that many physicians are untrained as to how to diagnose hormone imbalances and, then, prescribe an individualized prescription. The good news is that forward-thinking bio-pharmaceutical companies (such as Ascend Therapeutics, Ther-Rx and Upsher-Smith Laboratories) are also emerging on the market," says Randolph. "The downside is that these companies manufacture bioidentical hormones in a one-size-fits-all standardized dosing, the upside is that they are safe and -for many physicians - more easily accessible than compounded formulations."
According to Randolph and James, women have safe and effective alternatives to dangerous synthetic hormones. With bioidentical hormones available in either a individualized compounded formulation or a manufactured standardized dosing, they question why any physician would ever expose a female patient to the lethal health risk of taking synthetic hormones. "Especially in light of these new findings, we feel it's important that women understand there are safe, effective options for them," says Randolph.
###