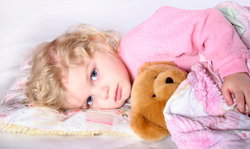 "This curriculum is a tool that hospice programs and clinicians throughout the country can use to impact how they care for children at the end of life." states Sheila Flynn CEO of HEN
Hyannis, MA (PRWEB) April 20, 2010
The Hospice Education Network (HEN) today announced the addition of nine End-of-Life Nursing Education (ELNEC) Pediatric Palliative Care modules to their current catalog of courses. The filming and inclusion of these modules in the HEN library marks another significant milestone in the collaboration between the HEN and ELNEC, the premiere developer of end-of-life curriculum for nurses in the country.
"This curriculum is a tool that hospice programs and clinicians throughout the country can use to impact how they care for children at the end of life." states Sheila Flynn CEO of HEN. "Many hospice programs feel uncomfortable caring for children, because they do so rarely and often have no designated pediatric staff. The ELNEC programs can provide comprehensive training for staff, increase their level of comfort and will improve the quality of the care provided." Flynn continues, "These programs can also be utilized by nursing staff and clinicians in other practice settings, such as hospitals, schools of nursing and pediatric practice groups. Anyone caring for children or infants and their families would benefit from viewing these modules. The demand for high quality end-of-life education, that is relevant and accessible, has never been greater and the HEN/ELNEC collaboration has made it possible to serve this demand." Betty Ferrell, Research Scientist and Principal Investigator for ELNEC states, "The needs of children with life-threatening illnesses are so unique. We are grateful to HEN for this opportunity to provide the ELNEC-Pediatric Palliative Care training program to nurses who work with children and their families every day. Becoming educated in this work is vital in order for us to meet the needs of these children and their families." All courses will include CEs for eligible nurses or social workers.
The ELNEC Pediatric Palliative Care faculty includes, Anita Catlin RN, MSN, FNP, DNSc, FAAN, Betty Davies RN, PhD, CT, FAAN, Betty Ferrell RN, Phd, FAAN, FPCN, Melody Brown Hellsten MS, PNP-BC Jennifer Murray RN, CNS, CPNP and Joetta Wallace RN, MSN, FNPC
The HEN /ELNEC collaboration first began in December of 2008 under the guidance of Betty Ferrell PHD, FAAN and Pam Malloy MN, RN, OCN, FPCN. The project launched with eight of the ELNEC core courses presented by nationally known end-of-life educators. It has proved to be an enormous success, having enhanced the practice of thousands of clinicians throughout the country and ultimately improving the care of all those who are served. In late Spring 2010, HEN will be adding ELNEC's Geriatric Palliative Care at the End of Life training courses to its extensive library of courses. The national ELNEC Project will continue to provide train-the-trainer courses across the country in addition to these on-line HEN training courses.
About the Hospice Education Network:
The Hospice Education Network, owned and operated by Weatherbee Resources, Inc., is a comprehensive, innovative service that offers staff orientation programs, annual in-services, volunteer training and specialized learning modules addressing the education needs of hospice programs and end-of-life care professionals. Headquartered in Hyannis, MA, HEN is the next generation of web-based education. For more information, go to http://www.hospiceonline.com, email info(at)hospiceonline(dot)com or call 866-969-7124.
About the End-of-Life Nursing Education Consortium:
The End-of-Life Nursing Education Consortium (ELNEC) Project is a national educational program administered by City of Hope National Medical Center (COH) and the American Association of Colleges of Nursing (AACN) designed to enhance palliative care in nursing. The project, which began in February 2000, was initially funded by a major grant from The Robert Wood Johnson Foundation (RWJF). To date, over 10,300 nurses, representing all 50 states have received ELNEC training through these national courses and are sharing this new expertise in educational and clinical settings. For more information go to http://www.aacn.nche.edu/ELNEC/index.htm, email pmalloy(at)aacn.nche(dot)edu or call 202-463-6930 ext. 238.
Media Contact:
Lisa Curran Parenteau
866-969-7124 Ext. 309
lparenteau(at)weatherbeeresources(dot)com
###