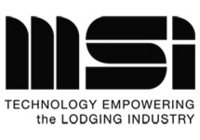 It is the goal of MSI to work side by side with our clients, to fully understand their requirements and business needs. Every site has unique processes and business rules. MSI's consultants invest the time to understand and work through even the smallest details
Phoenix, AZ (PRWEB) September 25, 2008
MSI (Multi-Systems, Inc.), a provider of hospitality solutions, today announced that Sponsors Executive Residence Center at the University of Virginia's Darden School of Business has purchased and successfully installed the company's WinPM property management software and WinSAM sales and catering software, as well as professional and software consulting services. MSI's hospitality solutions will be used to facilitate the management of Sponsors, a 181 unit executive residential property located on the grounds of the Darden School of Business.
Marie Pace, the director of lodging for the property at Darden stated, "We selected MSI's hospitality solutions, WinPM and WinSAM to manage both the front office and our sales and catering office. It was important for us to have a single partner that was able to provide an integrated solution."
Pace added, "Darden was committed to selecting a partner, not just new technology for our property management software. Throughout the evaluation process MSI showed they could meet our requirements. We are all very pleased we selected MSI and look forward to a long rewarding partnership with them."
"It is the goal of MSI to work side by side with our clients, to fully understand their requirements and business needs. Every site has unique processes and business rules. MSI's consultants invest the time to understand and work through even the smallest details," stated Andrew Sanders, MSI's Vice President of Sales regarding MSI's commitment to partner with clients.
WinPM and WinSAM work hand in hand as part of MSI's complete line of hospitality solutions. WinPM is property management software that automates front desk operations, while WinSAM makes it easy to manage the everyday needs of a property, including sales and catering. For more information about the hospitality solutions and software consulting services offered by MSI, please visit http://www.msisolutions.com.
About Multi-Systems, Inc.
MSI (Multi-Systems, Inc.), a leading supplier of property management and hotel reservation software, has served the hospitality industry since 1990. With an installed customer base of nearly 3,000 hotels and resorts throughout North America, MSI is one of the largest privately-held providers of fully integrated property management, sales, marketing and catering, point of sale solutions, web booking, and centralized corporate services. MSI empowers the lodging industry through great people, superior service, and innovative technology. Its customer support team has been recognized as the industry leader and is key to the success of MSI's products and services.
For more information on MSI, visit http://www.msisolutions.com.
###