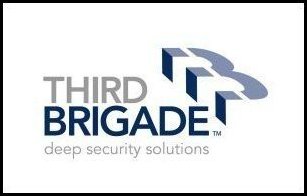 While industry and government regulations continue to dictate CISOs priorities, they are increasingly driven by the need to bolster compliance objectives with proactive measures to prevent malicious or inadvertent changes on critical business systems
Ottawa, ON and Houston, TX (PRWEB) June 21, 2007
Third Brigade and NetIQ Corporation, an Attachmate business, today announced they have signed a global reseller agreement. Under the terms of the agreement, NetIQ's worldwide direct and channel sales forces are authorized to sell Third Brigade's host intrusion prevention software and related professional services.
"While industry and government regulations continue to dictate CISOs priorities, they are increasingly driven by the need to bolster compliance objectives with proactive measures to prevent malicious or inadvertent changes on critical business systems," said Chris Pick, vice president, Marketing and Products at NetIQ. "By complementing NetIQ's industry-leading SIEM solution with Third Brigade's host-based intrusion prevention capabilities, we are extending organizations' ability to detect and prevent unauthorized changes and block security breaches so that CISOs can address dual priorities in an efficient and cost-effective manner."
NetIQ® Security Manager provides superior data protection for the enterprise, delivering integrated security information and event management with intelligent host monitoring. By combining auditing, access control monitoring, privileged user monitoring and log analysis capabilities, the product offers protection against both inadvertent and malicious threats that can negatively impact the security of valuable corporate information. By implementing NetIQ Security Manager, users can reduce the time and effort required to meet compliance requirements and identify, track and resolve security threats.
NetIQ is positioned by Gartner, Inc. in the Leaders Quadrant in the 'Magic Quadrant for Security Information and Event Management, 1Q07' report, which evaluated NetIQ Security Manager.
"The integration of host intrusion detection and prevention with SIEM is integral to solving real business challenges," said Eben Berry, Director of IT Security Audit, Risk & Compliance of Blue Cross Blue Shield Massachusetts. "By partnering, NetIQ and Third Brigade provide a complementary approach that allows organizations to better protect critical systems, and further leverage IT security and compliance investments."
"We are extremely pleased to be partnering with NetIQ – a security industry leader," said Wael Mohamed, president and CEO of Third Brigade. "Their vision and global reach allow us to more quickly and effectively capitalize on the growing global demand for increased security, compliance and control of mission-critical servers."
Third Brigade Deep Security™ brings proven network security approaches, including firewall and intrusion detection and prevention, down to individual computers and devices. It shields vulnerabilities in Windows, Solaris, Linux and other Unix operating systems, as well as enterprise and web applications common to most enterprises.
About NetIQ
NetIQ, an Attachmate business, is a leading provider of comprehensive systems and security management solutions that help enterprises maximize IT service delivery and efficiency. With more than 12,000 customers worldwide, NetIQ solutions yield measurable business value and results that dynamic organizations demand. NetIQ's best-of-breed solutions help IT organizations deliver critical business services, mitigate operational risk, and document policy compliance. The company's portfolio of award-winning management solutions includes Systems Management, Security Management, Configuration Control and Change Administration.
About The Magic Quadrant
The Magic Quadrant is copyrighted 2007 by Gartner, Inc. and is reused with permission. The Magic Quadrant is a graphical representation of a marketplace at and for a specific time period. It depicts Gartner's analysis of how certain vendors measure against criteria for that marketplace, as defined by Gartner. Gartner does not endorse any vendor, product or service depicted in the Magic Quadrant, and does not advise technology users to select only those vendors placed in the "Leaders" quadrant. The Magic Quadrant is intended solely as a research tool, and is not meant to be a specific guide to action. Gartner disclaims all warranties, express or implied, with respect to this research, including any warranties of merchantability or fitness for a particular purpose.
About Third Brigade
Third Brigade (http://www.thirdbrigade.com) specializes in providing host intrusion defense systems to organizations that need to detect and prevent attacks that exploit vulnerabilities in mission critical systems. Third Brigade Deep Security allows businesses to apply comprehensive security profiles to hosts that protect against known and zero-day attacks using deep packet inspection. It helps ensure compliance and the 24-7 availability of critical systems, provides a virtual patch for software vulnerabilities, and allows organizations to deliver Internet-based services with greater security and confidence. Unlike other host intrusion detection and prevention systems, Third Brigade Deep Security provides broader, faster and simpler protection. Third Brigade. That's control.
Note: "Third Brigade", "Deep Security Solutions", and the Third Brigade logo are trademarks of Third Brigade, Inc. and may be registered in certain jurisdictions. All other company and product names are trademarks or registered trademarks of their respective owners.
For more information:
Kelly Manuel
Marketing Communications Manager
Third Brigade, Inc.
(T) 613-599-4505 x2303
(M) 613-282-5961
Jennifer Miu
Voce Communications on behalf of NetIQ
650-228-5180
###