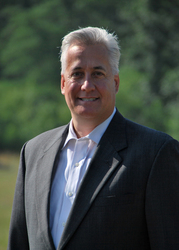 Michael will be an incredible asset to the Carpathia team as we continue to solidify our leadership position in providing the most comprehensive suite of managed hosting solutions for the public sector market
Ashburn, VA (Vocus) July 1, 2010
Carpathia Hosting, the leading provider of enterprise managed hosting services for government agencies and enterprises, announced today the addition of Michael Fox to the Carpathia management team as director of sales for public sector.
An exceptional sales leader with extensive experience in building high performance sales teams at a number of IT and telecommunications leaders - including MCI Worldcom and NTT America - Fox brings a 15-year track record of proven sales execution including significant success selling complex hosting solutions to Fortune 500, mid-market companies and federal agencies.
Fox has a passion for selling to the public sector and brings strong experience architecting and negotiating complex federal sales engagements, directly and with federal system integrators including Northrop Grumman, EDS and Accenture. He is most well known for his involvement in driving significant federal business as part of the NTT and Accenture partnership.
In his new role, Fox will report to Carpathia Hosting CEO, Peter Weber, and will be responsible for overseeing the sales and business development efforts for the Carpathia Government Solutions Group (CGS). The business unit focuses on continuing and enhancing a proven delivery model that exceeds the IT functionality and compliance requirements of federal, state, and local agencies.
"Michael will be an incredible asset to the Carpathia team as we continue to solidify our leadership position in providing the most comprehensive suite of managed hosting solutions for the public sector market," said Weber. He has the talent and passion to drive our growth for the public sector market."
Carpathia Hosting now commands one of the most impressive rosters of Federal Agencies under management, currently delivering solutions for a diverse range of defense and civilian agencies including Department of Defense, Department of Homeland Security, Armed Services to include Navy, Army and Marine Corps, DISA and FEMA.
With active ATOs (Authority to Operate) for over 25 federal agencies, support for private agency networks and an active facility clearance, Carpathia Hosting is one of the best positioned companies to serve the range of federal agency IT infrastructure requirements – and is the only provider in the industry that guarantees certification and accreditation for federal agencies.
"I am excited to be part of an impressive management team dedicated to the delivery of a comprehensive suite of secure, compliant solutions for federal agencies and other public sector organizations," said Fox. "We are committed to driving innovation in the areas of security and compliance for our public sector customers and I am
confident we will extend our leadership position as the top company in the hosting industry serving the public sector."
About Carpathia Hosting, Inc.
Carpathia Hosting is a leading provider of managed hosting services, providing secure, reliable and compliant IT infrastructure and management for some of the world's most demanding enterprises and federal agencies. Founded in 2003, Carpathia Hosting is a growing, profitable business run by a seasoned management team with deep experience in delivering enterprise hosting solutions including colocation, managed services and cloud computing. Carpathia's suite of services is designed for organizations seeking scalable, secure, robust and enterprise-grade hosting solutions that can be quickly provisioned or tailored to meet unique requirements. Backed by its E3 Promise, Carpathia Hosting consistently delivers an experience that exceeds customers' expectations. Contact Carpathia Hosting at 1.888.200.9494, or visit http://www.carpathia.com for more information.
###