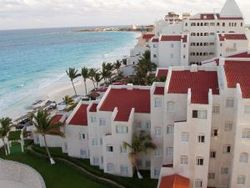 how early can I check-in and can I have a late check-out?
(PRWEB) February 25, 2008
Following one of Hotel Club's more recent stories regarding new habits of hotel guests, HotelClub.com has released details on emerging check-in and check-out habits of hotel customers after polling the hotels and has come up with a growing interesting 'Insider' trend.
With many hotels making the rooms so comfortable why would customers ever want to leave? And with flights now coming and going at all hours of the day (and night) why should customers leave?
It's a known industry standard that check-in time is 2pm, and checkout time of 10am. But the serious question often being asked of HotelClub.com is "how early can I check-in and can I have a late check-out?"
Flexibility is clearly needed these days.
Hotels now have to adopt a more flexible approach to the check-in and check-out times offered largely due to the ever changing itineraries of hotel booking customers. Hoteliers are experiencing the increasing demand for late check-outs up to 12noon (Hotel Club even heard of one request for an extension to 11pm!).
Clearly, Hotel Club's hotel partners do everything possible to accommodate Hotel Club's guests…but at what point are guests overstaying their welcome?
Meeting this increased demand, some hoteliers have developed special packages that include a late check-out and other additional inclusions, therefore negating any additional fees incurred by the guest.
As HotelClub.com has seen this trend evolve consistently over the last year, Hotel Club are facing this challenge head on with Hotel Club's hotel partners to ensure as many guests are able to stay for as long as humanly possible.
So it has Hotel Club thinking, will Hotel Club soon be seeing the emergence of the "24 hr room rate", no different from renting a car? Will Hotel Club see the evolution of 12 noon check-in and 12 noon check out or could it be 7am to 7am?
This is more evidence of how HotelClub.com is addressing the future needs of Hotel Club's customers.
With this is mind, when making future hotel bookings, customers should conscious of the check-in time and enjoy a relaxing stay.
About Hotel Club
HotelClub.com is a global accommodation specialist Hotel Clubbsite offering discount hotel bookings for up to 12 months in advance. It offers users the choice of over 35,000 hotels - at savings of up to 60% - in 120 countries.
###