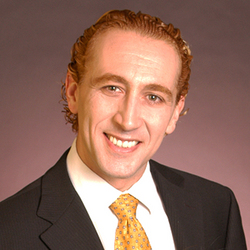 He is very well respected in the travel industry and e-distribution sector and we believe he will help position the HotelTravel.com brand top-of-mind for Internet consumers looking for great hotel deals online
Phuket, Thailand (PRWEB) March 31, 2009
HotelTravel.com has appointed Olivier Dombey as the company's Chief Information Officer based in its corporate headquarters.
HotelTravel.com Chief Executive Officer, Blair Speers, said the company was ramping up its marketing and communication efforts to make HotelTravel.com a global leader in online hotel reservations.
Originally from France, Mr Dombey has over 20 years experience in hospitality and travel distribution, consulting and marketing, most recently as Board Advisor for Shanghai-based DerbySoft. Prior to this he was Regional Vice President Asia Pacific - Pegasus Solutions spending four years based in its Beijing office.
He was Managing Director and founder of China-based Ou Yang Business Consulting, a business specializing in electronic distribution marketing for Chinese businesses. Before relocating to China he spent seven years as Managing Partner of UK-based leading travel distribution and marketing consultancy, Partners in Marketing.
Mr Dombey was also Director of Marketing, Seychelles Tourist Board, for two years and Director Business Development at Galileo International for three years, both based in London.
He formerly was a board member of HEDNA (Hotel Electronic Distribution Network Association) to represent Asia Pacific, and was Chairman for the UK's largest travel industry association (CIMTIG).
"We are delighted Olivier has joined the executive team at the HotelTravel.com corporate headquarters in Phuket, Thailand. He gives us a new level of expertise in off line marketing, management and brand building that complements our existing strengths of online SEO and Internet marketing.
"He is very well respected in the travel industry and e-distribution sector and we believe he will help position the HotelTravel.com brand top-of-mind for Internet consumers looking for great hotel deals online," Mr Speers said.
According to Mr Speers, the current economic crisis has created additional opportunity for the company, and this was certainly the case at ITB in Berlin early March. More hotel exhibitors were receptive to working with HotelTravel.com than ever before. The company was pleased with the reception it received from the world's leading hotel chains and travel suppliers.
The HotelTravel.com executive team, especially Mr Dombey, had productive meetings with over 100 companies during the three day show.Given the current economic climate, Mr Speers felt it was the right time and right platform to introduce Mr Dombey to the travel trade at ITB Berlin.
The company remains confident that attending ITB Berlin will pay real dividends for HotelTravel.com during 2009 and the years to come, Mr Speers, added.
About HotelTravel.com:
HotelTravel.com is a leader in worldwide hotel bookings and a pioneer in online customer service, providing the inside track to the best deals and discounts for hotels in more than 100 countries. Founded in 1999, the company's multi-lingual website offers eight languages - English, Chinese, Japanese, French, German, Spanish, Italian, and Korean - supported by a 24-hour customer service centre staffed by native speakers in each language. The company employs over 300 staff with offices in Thailand, Malaysia and China.
###