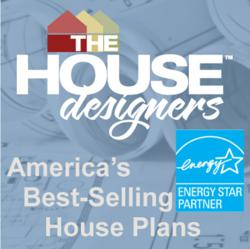 We have seen a big increase in inquiries and plan sales from builders in North Dakota who are looking for affordable and builder friendly house plans that can be constructed in 3 or 4 months to meet the high demand for housing.
Portland, OR (PRWEB) March 19, 2013
According to the National Association of Home Builders (NAHB), the extremely low levels of new residential homes being built over the last three years could lead to significant housing shortages throughout the country. This is particularly evident in the sprawling rural state of North Dakota, which is now home to the largest oil discovery in the United States since the 60's. The Bakken Oil Field in Williston has transformed the economy in this area into a boomtown. With such fast economic growth come many challenges like the overwhelming need for housing.
One thing North Dakota has is oil and land, but the land is not yet buildable. It's underdeveloped and requires major excavation and the establishment of water, electric and septic systems before the land is ready for homes to be built.
According to a new housing study commissioned by the South Central Dakota Regional Council in the Prairie Business, Jamestown will need about 1,200 additional housing units — 12 percent more than what is currently there by 2020. A previous statewide study determined that much more housing would be needed in the nine county regions of North Dakota by 2025.
"As the economy moves to higher ground, the housing market will begin to feel the pressure from new households," said David Crowe, Chief Economist at the National Association of Home Builders (NAHB). "And there will be a surge of demand from echo boomers, who comprise an even larger group than their baby-boomer parents."
Economists at the NAHB project that 16 million homes will need to be built over the next ten years to meet the demand of consumers looking to own their own homes. The demand in North Dakota is comparable to the housing boom after World War II when houses couldn't be built fast enough for soldiers and their families.
"We have seen a big increase in inquiries and plan sales from builders in North Dakota who are looking for affordable and builder friendly house plans that can be constructed in 3 or 4 months to meet the high demand for housing," said Tammy Crosby, Chief Operating Officer of The House Designers, America's leading house plan provider, who is offering 10% off all house plan packages to residents and builders in North Dakota.
In an effort to expedite the delivery of house plans, The House Designers now offers PDFs Now! – a new collection of home plans that allows builders and consumer to have a complete set of construction drawings in an electronic PDF format delivered to their inbox within minutes of purchasing.
According to a recent article by the NAHB, it's believed that as the excess inventory of foreclosures and homes for sale is worked off, which is thought to occur by the end of 2012, the long-run demand for new housing will average approximately 1.5 million single-family and 300,000 multifamily units annually. This projection is based on population growth, immigration and the replacement of losses from the housing stock.
States expected to see the most benefit from this growth are Montana, Wyoming, North Dakota, New Mexico, Kansas, Oklahoma, Texas, Louisiana, Mississippi and Alabama. Right now the focus for many home builders and house plan companies like The House Designers is providing families with homes in North Dakota and neighboring states.
"The problem with building new homes is that the infrastructure is so overwhelmed, land is underdeveloped and the race to find housing is so overwhelming," said John Worlund, President of Anasazi Builders in Minot, North Dakota, who builds custom and affordable entry homes.
His company is aiming to build two-story homes of approximately 1,400 to 1,600 square feet with three bedrooms, two full baths and a two-car garage, that cost around $250,000 to $300,00 to build. House plans of interest include The House Designers' Corbett House Plan and the CarpenterVille House Plan, both two-story craftsman homes of around 1,500 square feet with basement floor plans to extend the living space.
His company is focusing on building in Silver Springs Master Plan Community in Montgomery County where over 2,000 lots and 630 acres are being developed into buildable subdivisions. Builders and homeowner can simply purchase the lots and everything is place to start construction.
It's just about two hours from the Bakken Oil Field, but workers aren't worried about the commute to Silver Springs. Many are forced to live in work camps, hotels and overpriced apartments near the fields until homes become available so they and their families can relocate and start a new life in North Dakota.
So far every home Anasazi Builders has built in the subdivision has sold except the model home where several house plans from The House Designers are available for consumers to choose from, including their recent build of the Affordable Modern House Plan. In an effort to meet the high demand, Anasazi Builders is able to construct a new home in 12 to 16 weeks depending on the amount of amenities requested. Silver Springs intends to have new subdivisions completed in April, with an aggressive plan to have additional subdivisions completed by June and July.
For assistance in finding affordable house plans, please contact The House Designers at 866-214-2242 or visit their website at http://www.thehousedesigners.com.
ABOUT THE HOUSE DESIGNERS HOUSE PLANS: The House Designers are the leading residential architects and designers in the U.S., owned and operated directly by the designers who represent the majority of pre-drawn plans in America. The House Designers offers the best-selling, most popular construction-ready house plans in the country. Their clients have built homes in every state in the U.S. and in 56 countries around the globe. For more information, visit thehousedesigners.com or call 866-214-2242.