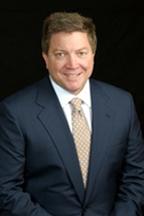 Tracey discusses Zoloft, Prozac and other SSRIs or selective serotonin re-uptake inhibitors
Houston, TX (PRWEB) March 27, 2013
In an interview in March, 2013 Houston personal injury lawyer Sean Patrick Tracey answers 47 Questions asked about Zoloft, Prozac and other SSRIs alledged to cause birth defects.
The interview can be found here: Texas SSRI Pharmaceutical Liability Law Videos
In the interview, Tracey discusses Zoloft, Prozac and other SSRIs or selective serotonin re-uptake inhibitors, drugs which contain a chemical molecule that is thought to alter the levels of serotonin in the blood. They are predominantly used as antidepressants or mood stabilizers to treat things like the depression, anxiety or obsessive compulsive disorder things of that nature.
About Sean Patrick Tracey and The Tracey Law Firm
Our founder, Houston injury attorney Sean Patrick Tracey, is board certified in personal injury trial law by the Texas Board of Legal Specialization and designated as a civil trial law specialist by the National Board of Trial Advocacy. Mr. Tracey is joined in the practice by five injury attorneys. To arrange a free consultation about your case, please contact our Houston law firm.
Sean Patrick Tracey was born in Indiana and raised in Detroit. He attended college and law school in Texas where he has been a resident of for over 25 years. Tracey is a board certified personal injury and civil trial attorney with 20 years of experience trying cases and obtaining verdicts and settlements on behalf of injured clients in Texas and nationwide. He started out practicing in a small Texas town on the gulf coast trying every type of personal injury case imaginable. He has extensive experience in the areas of pharmaceutical litigation, product liability, personal injury (birth injury, wrongful death), toxic tort, mesothelioma/benzene, medical malpractice, and maritime/Jones Act. U.S. Lawyers Weekly named Tracey one of the top ten lawyers of the year for 2009. Also honored in the same issue of U.S. Lawyers Weekly as a top lawyer, was associate U.S. Supreme Court Justice Sonya Sotomayor. Sean has also been recognized as a "Texas Super Lawyer" by Texas Monthly magazine for eight years straight. This honor is restricted to the top five percent of lawyers in the state. Tracey has recently been named one of the Top 100 Plaintiff's lawyers in Texas. Tracey has been a member of the State Bar of Texas for 18 years and the Pennsylvania bar since 2007. Tracey is a member of the Texas Trial Lawyers Association, The State Bar of Texas, the American Board of Trial Advocates, and The American Association for Justice in which he is a member of the Birth Trauma, Medical Malpractice, and Products Liability section. Tracey is a frequent speaker on the topic of trial techniques, including jury selection.