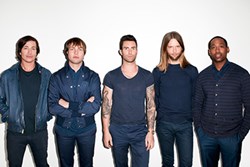 Houston, TX (PRWEB) January 21, 2014
For three straight weeks this March, the Houston Livestock Show and Rodeo is devoted to bringing fans some of their favorite performers such as Selena Gomez, REO Speedwagon, Jason Aldean, Jake Owen, Maroon 5, Keith Urban and Hunter Hayes.
This event not only brings some of the hottest concerts to Houston, it is also a charity that benefits the youth of Texas. Since 1932, over $330 million has been contributed for scholarships and other educational and youth programs thanks to the efforts of the Houston Livestock Show and Rodeo as well as all of the fans that make this event possible.
With over 2.5 million people at the 2013 events, these are definitely concerts you will not want to miss. Houston Livestock Show and Rodeo tickets can be found at SuperStarTickets now.
2014 Houston Livestock Show and Rodeo Lineup:
March 4: Brad Paisley
March 5: Eli Young Band
March 6: Reba
March 7: Usher
March 8: Chris Young
March 9: Selena Gomez
March 10: REO Speedwagon
March 11: Jason Aldean
March 12: Jake Owen
March 13: Maroon 5
March 14: Keith Urban
March 15: Hunter Hayes
March 16: Pesado
March 16: Banda MS
March 17: Luke Bryan
March 18: Robin Thicke
March 19: Florida Georgia Line
March 20: Blake Shelton
March 21: Easton Corbin
March 22: The Band Perry
March 23: Zac Brown Band