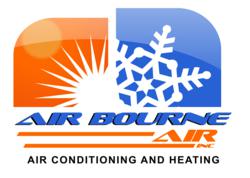 Houston Air Conditioning Company Enhances Website Experience.
(PRWEB) March 22, 2013
Homeowners in the Houston area will be getting ready to turn off their furnaces and gearing up for Houston air conditioning repair weather as they seek out reputable air conditioning companies to perform maintenance services. At the influx of people searching the internet for a HVAC company during the summer season, they will be surprised to see the new website launch of Airbourne Air AC and Heating Inc.
"It was time for the change," said David Flores owner of Airbourne Air AC and Heating. "As more people are searching for services over the internet rather than print magazines and local phone books, we knew we needed an updated look to better assist our customers." With this new website launch, Airbourne Air AC and Heating hopes to entice customers with the new design, easy to navigate pages and convenient contact form to better serve the needs of customers.
Now, customers can learn about all the services a Houston ac repair company offers in A/C maintenance, repair and replacement purposes. They can also learn about expanded services for heating needs with furnace service and repair. One of the most notable features on this newly renovated is the ability to easily apply for 100% financing on new central air and heating equipment upon approval. With a very strict privacy policy Houston homeowners don't have to worry about their private information when applying for air conditioner financing. All pricing and quotes can be gained from reputable customer service representatives who are always available through email chat or phone conversation, to address the customers' needs.
This new website design allows customers to easily understand what services are available from this business. Information can be accessed in moments, making it more efficient as it will be used to welcome heating and air conditioning customers located in the Houston area. Air conditioning repair in Houston just got a little bit better with Airbourne Air AC and Heating's new and improved website.
About Airbourne Air AC and Heating
Airbourne Air AC and Heating is a certified heating and cooling contractor as well as a Houston appliance repair company in the Texas area. The company offers ac repair, ac replacement and heating services to customers in the Houston area.
Locations:
Airborne Air AC & Heating Inc
4450 FM 359 Rd S
Brookshire, TX 77423
281-537-6464
Airbourne Air AC & Heating Inc
7510 Northfork Hollow Ln
Richmond, TX 77469
(281) 242-1245
This press released was written by Google Maps Marketing an seo company providing social media, web design and content marketing.