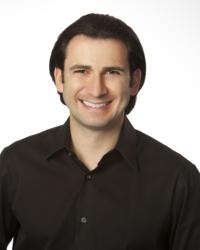 experience and expertise really matter in choosing an Invisalign provider
Houston, TX (PRWEB) November 28, 2012
West Houston Orthodontics is proud to announce that Dr. Vladimir Tabakman has been nationally recognized for his outstanding work with Invisalign in Houston. From among the hundreds of cases submitted by orthodontists nationwide, Dr. Tabakman was named a finalist at the 2012 Invisalign Ortho Summit Case Shoot-Out in Las Vegas, NV November 15-18. At the conclusion of the event, the Houston orthodontist was named the overall winner in the "open bite" category.
"To be named a finalist in a peer-reviewed competition is humbling. And the honor is that much sweeter because it shows that experience and expertise really matter in choosing an Invisalign provider for your treatment," says the Houston Invisalign Premier Preferred Provider. He continues, " Invisalign is a passion for me, and I've really strived to stay ahead of the curve in education and training. Being recognized for such is awesome."
The Case Shoot-Out is a national competition for orthodontic specialists that provide Invisalign and is held during the Invisalign Ortho Summit, Align Technology's premier education event. Orthodontists from around the United States submit their patient cases for entry in the Case Shoot-Out and the criteria for judging include impressive before and after records, improvements to overall oral health, function and stability, and less invasive approaches to esthetic solutions. Dr. Vladimir Tabakman was declared a finalist from more than 400 cases submitted. After presenting his case submission to 2,500+ of his peers at the Summit, Dr. Tabakman was chosen as the winner of the "open bite" category.
Dr. Tabakman's winning case was a Houston Invisalign patient that wanted to improve her smile without traditional braces. She presented with an "open bite," which is when the front teeth, both upper and lower are forced outwards and therefore do not touch each other, even when the mouth is closed. Dr. Tabakman shared his case by highlighting digital imaging, before and after pictures, and details about his treatment strategy and his patient's experience. The Houston orthodontist describes this particular case as having a real "wow-factor," from the before and after pictures to the tremendous change in his patient's confidence.
"Invisalign education is important for orthodontists nationwide, because the creation of a great smile is built upon the experience and knowledge of the provider," states Dr. Tabakman. This experience has earned him the title of Premier Preferred Provider for Invisalign. But even more important to him than accolades are the smiles that his skills with the Invisalign system yield. Dr. Tabakman concludes, "I'm thrilled that the case I presented won a competition, but the real reward was in creating a smile that improved a real person's life."