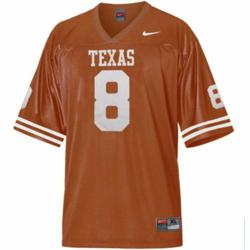 Houston, Texas (PRWEB) March 17, 2013
Houston Texans NFL sports apparel, and Texas Longhorns NCAA apparel and accessories are on sale up to 75% off at the Texas Sports Outlet, the store announced on Sunday. The store also has mark downs on various Texas-based team products including Baylor, Texas Tech, Texas A&M and others.
Items available from the Texas Sports Outlet for the Houston Texans includes jerseys and collectible items from NFL Defensive Player of the year, J.J. Watt, Pro Bowl receiver Andre Johnson and Pro Bowl running back Arian Foster. The Texas Sports Outlet has signed football, shirts, jerseys, photos and helmets from the inaugural 2002 Texans season and items from the current era of Texans football.
The Playground has an extensive collection of Texas Longhorns NCAA apparel for baseball, football, and basketball, among other sports. The store has many items available for tailgating purposes including grill covers, rugs, home and garden items, jerseys, hats, sweatshirts and more.
In terms of sports memorabilia, the Sports Fan Playground has a collection of signed Texas Longhorns items including jerseys, balls, hats, photos and more from players including Kevin Durant, Colt McCoy, Vince Young, Ricky Williams, Earl Campbell, Derrick Johnson and many more.
For more information, please visit TexasSportsOutlet.com.
On Social Media -
Facebook - Facebook.com/texassportsoutlet
Twitter - @TXSportsOutlet
About the Texas Sports Outlet -
The Texas Sports Outlet is a leading provider of top sporting goods and accessories from the NFL, NHL, MLB, NCAA and NBA teams from around the state of Texas. The website recently added Division II and III collegiate teams, as well as classic sports memorabilia, jerseys, hats, and sporting goods equipment from major professional and college sports leagues and teams around Texas.
Along with the TexasSportsOutlet.com website, the store also recently launched the new Development-shop.com website, which specializes in the sale of IT solutions for small business and enterprise companies, as well as consumers. Items available include modems, routers, switches, adapters, cables, computer cases, speakers, cooling fans, office products, furniture, laptop computers, desktop PCs, memory, memory cards, and more from companies such as Cisco, HP, Lenovo, Apple and others.