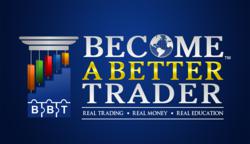 We treat our students like family, even our institutional clients
Chicago, Illinois (PRWEB) March 05, 2013
Today, Tuesday, March 5, 2013 Become A Better Trader in conjunction with Infinity Futures will present a Free Live Trading Webinar on How To Be A Trader where Rob Hoffman will provide education while trading using the Infinity Futures platform.
The online event with BecomeABetterTrader.com and InfinityFutures.com is scheduled for 8:30 a.m. CT/ 9:30 a.m. ET this morning and is open to the general public. Registration for this event can be accessed at http://www.infinitywebinars.com/Hoffman35B.htm.
The purpose of this event, and others presented by BecomeABetterTrader.com is to help traders and investors in the pursuit of their personal and professional goals as it relates to trading the markets and how to be a trader. This seminar will highlight the Infinity Trading platform as well as Rob Hoffman's favorite methodologies.
As his company name implies, Rob Hoffman is committed to the education of aspiring traders and existing professional traders alike looking to move to the next level. "There are many education companies out there to choose from, and the reality is that many of them focus on creating and offering the next course or training seminar," Mr. Hoffman tells us. At BecomeABetterTrader.com, Mr. Hoffman focuses on quality education and delivering the best customer service experience in the marketplace.
"We treat our students like family, even our institutional clients" says Mr. Hoffman. "I never had a mentor while I was learning how to trade, and our programs and services are built around what I wish I would have known or had access to as I was developing my edge in the market," he continued.
Rob Hoffman's live trading events like this one today showcase a variety of strategies and techniques. He focuses heavily on trade decision-making including entries, profit targets, and stop management. One of his notable talents is to help traders understand areas they should not be looking to enter trades, a lost art on most modern traders who are looking for constant and immediate gratification often resulting in frequent losses.
Rob Hoffman is Founder and CEO of Become A Better Trader, Inc. and an 18+ year veteran of the financial markets. Mr. Hoffman is a Professional Trader, frequent speaker for the major financial exchanges, commentator on market and instrument direction. He is also as highly skilled educator and passionate mentor to tens of thousands of students from around the world, an International Trading Champion, and consultant to institutional clientele as well as aspiring traders.
For more Media Inquiries or information about the Free Webinar scheduled for Tuesday March 5, 2013, or upcoming events, contact Kim Thomas at media (at) becomeabettertrader (dot) com or visit http://www.BecomeABetterTrader.com.
About BecomeABetterTrader.com
Become A Better Trader Inc. provides must-have educational resources in the area of Futures, Forex, Stocks, Options, and ETFs with a focus on both intraday and swing trading strategies for both short-term and long-term traders and investors. Clients range from aspiring traders to institutional clientele requiring private consultations.