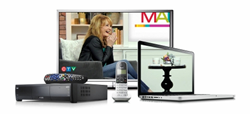 SolveForce Takes Internet & Phone Bundling services into Des Moines, IA & San Jose, CA
Des Moines, Iowa (PRWEB) July 27, 2016
SolveForce has been investigating the best Pro-Business cities to introduce Internet & Phone Bundling (http://solveforce.com) services. Their most recent advancement is to immediately enter Des Moines, IA & San Jose, CA.
In most markets, cable companies were the first to provide bundles. Phone companies watched from the sidelines as customers gave up their landlines for the offerings of local cable companies, which included television and Internet service. Not happy to see their business drift away, phone companies expanded their choices, first by offering their version of high-speed online access (called DSL) and, later, adding TV to the mix.
Add to this high-definition TV options and different tiers of Internet speeds, and consumers can be left with a bewildering array of options, making the mere thought of deciding to change companies overwhelming. Can consumers receive all the high-definition channels they want in a cable bundle without sacrificing a decent Internet connection? Does everyone have to sign up for a landline with AT&T to receive their new, faster U-verse connection speeds?
Bundling services usually ends up being the lowest cost route to go. To learn more about SolveForce Internet & Phone Bundle (http://solveforce.com/services/) services, visit SolveForce.com.
About SolveForce
We are committed to a customers company in every aspect of the customer relationship. If a customers company needs to contact us for any reason, please don't hesitate to call or email us at the earliest convenience.
By Phone: (888) 765-8301
By Email: ron(at)SolveForce (dot)com
By Website: http://www.SolveForce.com