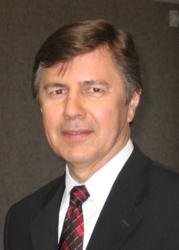 If you are going to take the For Sale By Owner approach to selling a business, my tips will help owners stay focused on the right things.
Louisville, KY (PRWEB) October 31, 2012
Brian Mazar, CEO of American Fortune Mergers and Acquisitions, is approached frequently by business owners who want his advice on how to sell a business. Often, these owners are trying to sell their business without the guidance and professional expertise of business brokers. With these For Sale By Owner business owners in mind, Mazar releases today the top tips he shares. "If a business owner attempts to sell their business For Sale By Owner, these tips will help keep them focused on the right things," Mazar shares.
1. Have Independently Verified Books and Records Ready for Review
Buyers want proof of the sales and profits that the business has made in the past. And they will trust the information more, and critique it less, if the information is independently verified. This will also increase the number of potential buyers.
2. Price It Right
A business owner's natural tendency is to overprice their business. It happens all the time. While the price might look good to the owner, interested buyers won't express interest. They don't want to spend time negotiating down to a price that is more reasonable, so overpriced businesses will sit on the market a long time and, perhaps, not even sell.
Due to this, it's best to involve others when setting a business's sale price. The term "others" could include additional executives from within the company, the company's trusted accounting firm or it could seek the expertise of business brokers who know how to value a business. Should an owner seek any outside professional service to value the company, there will be a cost. Most likely, the cost will be more than made-up for with a quick sale at the right price.
3. List Furniture, Fixtures, and Equipment
Buyers will want a complete list of equipment and will inspect it to ensure that everything is in good working order. Take the time to do these inspections prior to selling a business. Polish things up, have maintenance and repairs completed prior to putting a business on the market. This will give a prospective buyer less leverage for negotiating when the time comes.
4. Obtain a Professional Third Party Valuation
No one wants to spend unnecessary money when they are preparing to sell a business. But the facts on investing in the services of a business broker to independently value a business cannot lie. According to a recent study, companies that utilize a third party valuation when selling a business have an 80% chance of selling at a higher price. Those that do not choose to use a valuation not only miss out on a higher sale price, they reduce their risk of selling at all. The same study concluded that organizations that don't use a business valuation or mergers and acquisition services only stand a 17% chance of a sale.
5. Offer an Attractive Lease
Buyers will want a quality lease on the business's space. Whether the existing lease is assigned or a new lease is drafted, make this an attractive aspect of the deal.
6. Great Appearance
Nice looking businesses sell first! Buyers deduct large amounts from their offering price for businesses that are in less-than- top shape. Keep the premises neat, clean and in good repair. And if it's not, clean things up before going to market.
7. Sign a Covenant Not to Compete with the Buyer
A legitimate concern for buyers is the possibility that the previous owner may become a competitor of theirs after the business sells. Offering to sign a non-compete that includes an appropriate limit on the proximity and time frame of such competition is appreciated buy buyers and is also considered reasonable within business negotiations.
8. Have a Good Reason to Sell
Cautious buyers will want to know why the business is being sold. Primarily because they want assurance that there is nothing wrong with it. Rather than hope such a topic won't come-up, address it first and have a good answer ready. Even if the reason notes some business troubles, the buyers will appreciate up-front honesty and can proceed in discussions knowing their dealing with an honest owner.
9. No Surprises!
Give interested buyers ALL the facts up front. Most negatives can be overcome if known by all parties from the beginning.
American Fortune Mergers and Acquisitions, LLC is a nation-wide firm that provides growth-to-exit planning, mergers and acquisitions services and business valuation services for businesses with revenues between $3 million and $100 million. American Fortune was founded by industry veteran Brian S. Mazar who developed a unique process that is sell-side driven. This process makes American Fortune different from most merger & acquisitions advisors.
Advisors at American Fortune are not business brokers, they do not represent both sides of a deal and they refuse to follow industry standards just "because." Their results are different too. Those who learn how to sell a business through American Fortune receive better terms, higher selling prices and a true advocate when they sell a business. Due to this, American Fortune successfully sells their businesses at an average of 98% of the listed price.