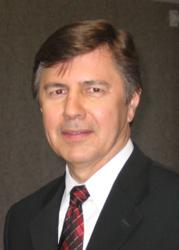 "If we (advisors) don't help frame the mind-set for the clients we represent, that's our failure and, unfortunately, this translates into a great deal of wasted effort for all parties involved."
Louisville, KY (PRWEB) November 07, 2012
In a recent survey to a broad cross-section of merger and acquisition advisors, one question posed was "What is the biggest challenge you face in your practice?" Over 68% of the advisors responded that seller expectations were the most difficult obstacle when working with clients. To Brian Mazar, CEO of American Fortune Mergers and Acquisitions, this is disappointing. "In a complicated sale environment where there are so many concerns for a business owner, like negotiating the right deal, maintaining privacy, screening for the right buyer, etc., I find it fascinating that seller expectations are most challenging. It is the advisor's job to clearly communicate with their client on how to sell a business. This includes how a business should be valued and what services the client should expect from their business brokers. If we (advisors) don't help frame the mind-set for the clients we represent, that's our failure and, unfortunately, this translates into a great deal of wasted effort for all parties involved."
As difficult to swallow for Mazar was the revealing statistic that the average business sale closing ratio is less than 10%. "The process fails 90% of the time," Mazar exasperates.
"We are a stale industry. As a whole, our industry's process for how to sell a business has been conducted one way for a long time. These recent statistics clearly state we have been doing it wrong. It is time for us to address why they fail and go about making changes. Not just for the personal sake of the mergers and acquisitions community, but more importantly for the sake of business owners who put the well-being of their companies in our hands," Mazar states.
To support this statement, Mazar shared his top reasons that businesses fail to sell:
1. The business is extremely overpriced, in some cases as much as 100%
2. The business owner has several family members in top management
3. The owner is the business. The company cannot effectively run without the efforts of the owner
4. One or more clients constitutes more than 25% of total business
5. The industry the business is in is diminishing or threatened by globalization
6. The owner is aging and has personally slowed-down, resulting in diminishing revenues
7. Many of the business's financial rewards were taken out by the owners in various "perks" which diminishes company value
8. Seller didn't take time to consider the time and energy involved in the sale process resulting in frustration, lack of preparation and unnecessary urgency to sell.
9. The owner didn't hire a professional, like a mergers and acquisition advisor to represent them on their part of the deal.
"Without properly preparing the business for sale and arming oneself with a proven process, there will be a huge valuation gap between what the business seller expects to receive and what a reasonable buyer sees as fair market price. The approach that many M&A Advisors take is not to resolve the differences, but to simply give in to the unreasonable expectations of the sellers and put the business up for sale based on the seller's terms. Beware of this approach when selecting the right M&A Advisor. The proper approach is for the M&A Advisor to tell the seller what they "need to know and not what they want to hear." A business owner needs a trusted advisor, not someone who will do anything to get a business listing for sale only to have the business sit on the market for many years or never sell at all.
Selling a business takes years of preparation and the use of a proven process. No business owner can keep their business running smoothly while at the same time sifting through streams of bargain hunters who may or may not end-up purchasing their business. Without a proven process and a good amount of preparation, these bargain hunters will chip away at the carefully developed price for the business. Years of dealing with the constant challenges and questions of the so-called potential buyers, the business often suffers a significant drop in performance. Key employees often get nervous or even leave, and, like an overpriced home, the business becomes stale while sitting on the market waiting for the right buyer to come along.
American Fortune Mergers and Acquisitions, LLC is a nation-wide firm that provides growth-to-exit planning, mergers and acquisitions services and business valuation services for businesses with revenues between $3 million and $100 million. American Fortune was founded by industry veteran Brian S. Mazar who developed a unique process that is sell-side driven. This process makes American Fortune different from most merger & acquisitions advisors.
Advisors at American Fortune are not business brokers, they do not represent both sides of a deal and they refuse to follow industry standards just "because." Their results are different too. Those who learn how to sell a business through American Fortune receive better terms, higher selling prices and a true advocate when they sell a business. Due to this, American Fortune successfully sells their businesses at an average of 98% of the listed price.