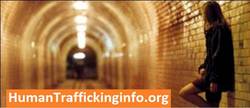 When I learned human trafficking was such a problem in Oklahoma, I knew we had to make people aware of these great organizations like Oklahomans Against the Trafficking of Humans and Stop Child Trafficking Now so Tulsans can get involved
Tulsa, OK (PRWEB) December 30, 2010
Because of its highway systems, Oklahoma is caught in the crossfire and is a major human trafficking destination. However, many observers and abolitionists are quick to point out that Tulsa is also rapidly becoming a model city of cooperative efforts to address trafficking.
Citizens united for a safer Oklahoma are coming together with other Tulsa area organizations to raise awareness, educate the public, and alert the media about how Oklahomans can respond in 2011.
Thirty million people are trafficked globally for sex each year. Three million of those are children and 200,000 of those children are right here in the USA. This makes the United States the world's number one sex tourism destination.
Executive orders signed by President George W. Bush and President Barack Obama make January 11th the National Day of Observation that coincides with the Global Observance Day.
"When I learned human trafficking was such a problem in Oklahoma, I knew we had to make people aware of these great organizations like Oklahomans Against the Trafficking of Humans and Stop Child Trafficking Now so Tulsans can get involved," said Michael Butler, President, M3 New Media and the event organizer.
The day's events will be held at the Agora Coffeehouse event facility located at 4959 S. 79th E. Ave. in Tulsa and will include a 2:00 pm press conference for local media. The attending organizations will talk about their efforts and answer questions from the media. The public event will begin at 6:00 pm at the same location.
The Oklahoma District Attorneys Council and the Oklahoma Regional Community Policing Institute are seeking agencies, organizations, or churches to host human trafficking trainings in their city or county.
"Because of our location, Oklahoma is caught in the crossroads, but we can also offer unique solutions," said Mark Elam, Founder of Oklahomans Against the Trafficking of Humans. "We want to see large numbers of Tulsans turn out on January 11th and support this global cause."
"Tulsa is one of the 10 worst cities for human trafficking," added Butler. "By joining us on January 11th, people will be able to meet organizations who are making a difference and learn how they can get involved, and hopefully some will choose to become advocates and take a more active role to abolish human trafficking."
To RSVP and more information regarding the free Global Human Trafficking Awareness Day event, please visit http://www.humantraffickinginfo.org/ .
About OATH
OATH was organized in 2008 by a small group of concerned Tulsa citizens who had become aware of trafficking problems here in our state. The initial mission has been to bring awareness about human trafficking and the activity of traffickers operating here in Oklahoma and to create a victim centered approach to our advocacy. To learn more visit http://oathcoalition.org/
About STCNow
Stop Child Trafficking has chosen to fund a bold, new approach, one that addresses the demand side of child sex trafficking by targeting buyers/predators for prosecution and conviction. To learn more visit http://www.sctnow.org/
About M3New media
M3 New Media is a social media marketing and public relations company in Tulsa that works with Non-Profits and for profit companies. To learn more visit http://www.m3newmedia.net/
###