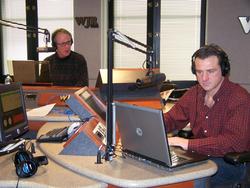 Scale and unhealthy bacteria can build up inside a humidifier
Canton, Mich. (PRWEB) February 28, 2008
For those in need of a pre-game project that might clear the way for guilt-free viewing of your favorite March Madness teams, consider cleaning the humidifier. Family members will appreciate the reduced static electricity in their hair and replenished skin—and due to their gratitude, they may hold back their complaints about the smell of Vienna sausages wafting through the house on game day. A properly running humidifier can also minimize bacteria and illness.
"Scale and unhealthy bacteria can build up inside a humidifier," says Chris Hall, president, of RepairClinic.com®. "In cold climates, a humidifier is an essential appliance that keeps a home comfortable in the chill of winter. Now is a good time to see if some maintenance or repair is needed."
RepairClinic.com provides do-it-yourself consumers with humidifier parts, accessories, and cleaners—in addition to free information, diagrams, and help. Some basic maintenance steps for a furnace-mounted humidifier include:

Clean humidifier every year using vinegar or special cleaner. Scale, rust, and hard water marks build up. Before disassembling unit, consult the owner's manual. If humidifier's pad or filter is covered with hard water scale, it is best to replace it. NOTE: Make sure to disconnect power to the unit first and watch for sharp edges on equipment.
Determine whether the humidifier is a reservoir or flow-through model. Flow-through models always have a drain tube or pipe leading from the bottom of the humidifier to either a drain pump or directly to a sewer drain line.
With a reservoir-type humidifier, the float assembly can get stuck. To fix this, remove the float assembly and thoroughly clean it with vinegar or humidifier cleaner. Use the same cleaners to remove bacteria and encrusted calcium from the water reservoir.
With flow-through humidifiers, make sure the drain line is clean. If you have hard water, consider filtering the water that enters the solenoid valve, as the orifice holes in this valve are quite small and can plug up over time. The wick (also called the filter or pad) should be replaced at least once a year—and more often in hard-water areas. Because the water does not stand in a holding tank, build up is usually not as bad. Vinegar or special cleaners can be used with this system, also.
"To gauge the humidity level in your home, use a hygrometer or psychrometer," says Hall. "Most people find that humidity levels between 40-50% are comfortable during the heating season. And, although proper humidity levels will protect wood furniture and doors from drying and cracking, a well-running humidifier will not protect furniture from beverage and snack spills during upsetting or exciting plays."
To provide live, free appliance repair help, RepairClinic.com hosts "The Appliance Repair Show" every Sunday on News/Talk 760 WJR Radio in Detroit from 9 a.m. to 10 a.m. ET. DIY listeners across the U.S. can access the show via the radio station's "Listen Live" area on their website wjr.com.
About RepairClinic.com
Founded in Canton, Mich., in 1999, RepairClinic.com® is the most comprehensive online resource for do-it-yourself home appliance repair help, parts and information. The site features more than 80 appliance brands—including Kenmore, Whirlpool, Maytag, GE, Frigidaire, and LG—across 16 appliance types (e.g., washers, dryers, refrigerators, stoves, ovens, and dishwashers). Do-it-yourselfers use the intuitive database, PartDetective®, to find the part they need or the leading-edge service, RepairGuru®, for customized, free repair help. Appliance parts are stocked in a 72,000 sq. ft. facility and shipped the same business day. Visit http://www.RepairClinic.com for more information.
# # #