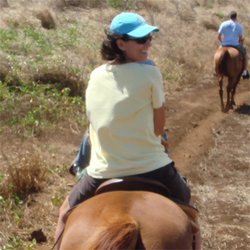 Pumpernickel: A Poem Written in Mock-Shelley
Northampton, MA (PRWEB) August 15, 2007
Winning Writers is pleased to announce the results from its sixth annual Wergle Flomp Humor Poetry Contest. Erica Angle-Newman of Alta Loma, California won first prize and $1,359 for her spoof poem, "Pumpernickel: A Poem Written in Mock-Shelley". 901 entries were received from around the world.
The Wergle Flomp Contest makes light of the low standards of widely publicized free poetry contests sponsored by Poetry.com (Owings Mills, Maryland), the Famous Poets Society, the League of American Poets, and similar organizations. These vanity contests will typically declare most entries to be "semifinalists" to flatter authors into buying expensive anthologies containing their work, as well as personalized plaques, tote bags, trophies, and tickets to conventions (as much as $595 apiece) where everyone receives an "award". The Wergle Flomp Contest encourages poets to "make up a deliberately absurd, strange, laugh-out-loud humor poem" and submit it to a vanity contest as a joke. The best of these "bad" poems receive cash prizes from Winning Writers, sponsor of the contest.
Vanity contests waste poets' time and money, and replace constructive feedback with empty praise that inhibits their artistic growth. When poets find out they've been had, their confidence is shaken. As one Winning Writers reader said of her experience: "I...thought it was the greatest thing ever when I became a finalist. I also unfortunately purchased the book my poem is going to be in. That was a $60.00 lesson I won't soon forget. But the damage that they did was to make me unsure about my work."
Wergle Flomp is the alter ego of British poet David Taub, who submitted several works of semi-literate gibberish to Poetry.com. He received a semifinalist announcement letter praising his "unique talent and artistic vision", with an offer to include his work in the anthology Promises of Love. Winning Writers reproduces Wergle's poems, and Poetry.com's fawning praise, on its website.
Jendi Reiter, judge of the Wergle Flomp Contest, said of this year's winning poem: "Angle-Newman's mock-tragic ode to a cat run over by a Mary Kay saleslady ricochets from the heroic to the mundane with profane speedbumps along the way. A memorably bad poem is often completely oblivious to inconsistencies in its poetic voice, a trait that this poet exploits to the fullest."
C. Wayne Lammers of Memphis, Tennessee received second prize and $764 for "The Castration of Sam McGee", a parody of Robert Service's "The Cremation of Sam McGee" that tells of an unusual wager among gold-miners in the frozen North. Ed Coonce of Encinitas, California received third prize and $338 for "And Now, The News", a satirical rendition of the endless stream of trivia served up by mass media. Twelve honorable mention awards of $72.95 each were also made. $3,336.40 was awarded in all, double the previous year's awards, making the Wergle Flomp Contest one of today's largest competitions for humor poems.
Submissions for the seventh Wergle Flomp Contest are accepted now through April 1, 2008. Entries are accepted online only, and there is no fee to enter. See the complete guidelines and this year's winning entries.
About Winning Writers, Inc.
Winning Writers is today's leading source for poetry contest information. We are proud to have been selected as one of the "101 Best Websites for Writers" by Writer's Digest for three years running (2005-2007). Our online database, Poetry Contest Insider, ranks and profiles over 750 poetry contests. Our free email newsletter offers news about free poetry contests and quality literary resources.
Winning Writers was founded in 2001 by Jendi Reiter and Adam Cohen. Learn more at WinningWriters.com.
###