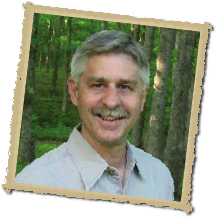 We have to seriously have a look at how students learn today
Washington, DC (Vocus) September 24, 2010
A new resource for hunter education instructors is expected to draw a lot of attention from individual instructors, hunter education organizations and state agencies. HunterEducationCourse.com - a blog primarily written by master hunter education instructor Michael Holson launched on September 23rd and is geared toward giving all hunter education instructors new teaching methods that focus on a "hands on" approach.
In general there has been a steady rise in Internet-based hunter education courses and follow-up classes or Field Days across the United States. Most of these courses are very engaging and interactive, offering narrated content, animations and exercises throughout the study guide. Students who take these online courses spend less time in the classroom overall, and expect the classroom portion to be just as motivating.
Students who still attend the traditional classroom hunter education course are also starting to expect a certain level of interactivity and a 'hands-on' feel to the class. For instructors, however, teaching within this expectation can be somewhat of a challenge.
"We have to seriously have a look at how students learn today," says Michael Holson, Master hunter education instructor and primary author of the Hunter Education Blog. "Students (especially younger students) live in a world where they use technology everywhere. They can't be expected to sit through a long lecture where the only visual element is a transparency. Whether teaching a field day or even a traditional classroom course, as instructors we have to teach in a way that makes our students want to pay attention and have a great learning experience."
The website is sponsored by Fresh Air Educators, Inc. an outdoor education organization that also offers online hunter education courses for students. "We were surprised to learn that there really aren't that many resources out there for hunter education instructors," says Kerry Moher, VP at Fresh Air Educators. "We're happy to sponsor such a program; a place where instructors can trade teaching methods amongst themselves and share best teaching practices. Mr. Holson is a great teacher with tons of experience, and we're thrilled to have him onboard."
"I've worked on numerous hands-on and engaging teaching methods myself and can't wait to share my techniques with other instructors. The blog is open to comments by anyone who reads an article, so it will be incredibly interesting to get feedback from different instructors, and learn how they approach those hard-to-teach topics," adds Holson. "I'm confident that everyone (including myself) will learn something and greatly benefit from the experience."
The hunter education blog will post one new article written by Holson on a weekly basis. General focus will be on teaching methods for specific hunter education topics. Guest bloggers such as other instructors, industry leaders, state hunter education coordinators, etc. will also occasionally post articles that focus on their topic of expertise.
For more information about the hunter education blog, please visit http://www.HunterEducationCourse.com. For information on becoming a guest blogger, please contact Kerry Moher with Fresh Air Educators, Inc.
###