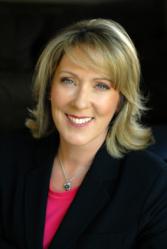 Growing to exceed client expectations
Garden Grove, CA (PRWEB) March 07, 2013
Christine A. Wilton, nationally recognized student loan lawyer whose practice focuses on Debt Relief and consumer protection through bankruptcy, announced the firm's move from Lakewood to Garden Grove, California. Her firm's new address is located at 12650 Hoover Street, Garden Grove, California 92841. "The firm is expanding and new staff have been brought on to service clients," says attorney Christine A. Wilton.
With the new move comes a shared office arrangement with her colleague, Anna Serrambana of
A & R Law Group whose practice focuses on estate planning and business litigation. "Attorney Serrambana has been a great resource to the firm's clients and attorney," says Christine A. Wilton. "It now has that large law firm feel, with the personal attention still being provided to private clients."
Later this year, the pair plans to move to Huntington Beach once they have found the right location.
About Law Offices of Christine A. Wilton
Consumer protection and bankruptcy lawyers of Law Offices of Christine A. Wilton represent families facing financial difficulties, burdened by debts including taxes, student loans, credit cards, medical bills, law suits, fallen behind on home mortgage payments, or facing auto loans they can no longer afford. The firm has helped clients eliminate student loan debt and helped reduce principal mortgages through the bankruptcy process. The law firm is passionate about helping clients achieve financial freedom from their debts and fights oppressive debt collectors.
For more information please call 877-631-2220 or visit their website Huntington Beach Bankruptcy for a free consultation.