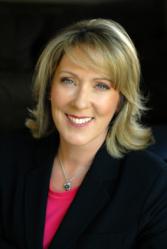 Successive Motions Must be based upon new facts and/or law.
Huntington Beach, CA (PRWEB) April 11, 2013
Bank of America's counsel filed a procedurally defective motion by failing to comply with Local Bankruptcy Rules. After the judge denied their motion, they immediately filed a second motion for summary judgment. "Our Local Bankruptcy Rules apply to all contested matters, including motions for summary judgment," says attorney Christine Wilton of the Law Offices of Christine A. Wilton. "We have grounds set that must be met in order for the court to reconsider orders on motions previously denied and Bank of America did not follow the rules."
In this case, the Court stated on the record, per Movant's Exhibit 2 Transcript at page 10, line 1, "And the opposition does point out that there are indeed issues of fact, which are contested between the parties." Also, see Transcript at page 8, line 23, "There are several defects with this motion – which have been pointed out in the opposition so they're no surprise to the moving party – which renders the motion defective based upon the failure to comply with applicable rules." See Transcript at page 9, line 3, "And I'll detail the ones that are most important, although there are others as well." The Court's ruling seems to indicate here that Debtor's opposition has pointed out there are indeed issues of fact that are contested and would generally indicate that the prior motion was not only procedurally defective, there are genuine facts in dispute. This would indicate that the prior motion was substantially decided. The Court's ruling did not indicate that there was some further proceeding preliminary to its order, such that it would be interlocutory and not a final order.
Attorney Wilton notes that many judges decline to grant summary judgment in many cases that would be appropriate for trial and have broad discretion because to grant summary judgment ends the litigation. "A prudent judge would allow the litigation to continue and push toward a settlement between the parties," says Christine A. Wilton. The case is now headed for trial with a pretrial conference scheduled for May 23, 2013.
About Law Offices of Christine A. Wilton
California Consumer protection and bankruptcy lawyers of Law Offices of Christine A. Wilton represent families facing financial difficulties, burdened by debts including taxes, student loans, credit cards, medical bills, law suits, fallen behind on home mortgage payments, or facing auto loans they can no longer afford. The firm has helped clients eliminate student loan debt and helped reduce principal mortgages through the bankruptcy process. The law firm is passionate about helping clients achieve financial freedom from their debts and fights oppressive debt collectors.
For more information please call 877-631-2220 or visit their website http://www.attorneychristine.com/ for a free consultation.