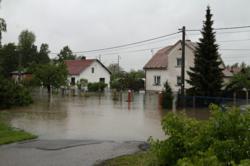 "Many are unprepared for the financial aftermath they sustain from disasters like Hurricane Sandy. Bankruptcy and foreclosure can be consequences, but you may be able to keep your house if you are prepared to deal with insurance companies." - David Chang
(PRWEB) November 02, 2012
Hurricane Sandy has cost many people on the east coast their homes due to catastrophic physical damage from flooding and high winds. However, this may have only been the beginning for those already harmed by Sandy. Long after the winds settle and the basement dries, insurance issues may cause a second round of tribulations for homeowners and renters who could face bankruptcy due to loopholes in their disaster policies.
It May Be Difficult To Keep Your House After A Hurricane
The affected area of Hurricane Sandy is huge, covering the east coast from South Carolina to Maine, and as far inland as Michigan, and the resulting physical and financial devastation is enormous. In the immediate wake of the hurricane, 33 people were found dead and over 8 million were without power.
According to CNN Money the economic aftermath is grim as well, "The total cost of property damage and lost business is estimated to run between $10 billion to $20 billion, according to Eqecat, which provides loss estimates to the insurance industry…. total losses could go as high as $25 billion including interruption to business, according to estimates by Kinetic Analysis Corp."
The overall damages in the affected area are clearly immense, and David Chang of Chang & Carlin, LLP explains that the personal ramifications for individuals can be just as significant, "Many are unprepared for the financial aftermath they sustain from disasters like Hurricane Sandy. Bankruptcy and foreclosure can be consequences, but you may be able to keep your house if you are prepared to deal with insurance companies."
In fact, a 2006 study done by Robert M. Lawless at the University of Illinois College of Law found that in areas affected by major hurricanes, bankruptcy rates increase twelve to thirty-six months post-storm. This statistic supports Mr. Chang's comments, as people may lose their homes, cars, jobs, and personal assets to major natural disasters like Hurricane Sandy.
How to Keep Your House After Hurricane Sandy
After Sandy has passed you may have to negotiate with your insurers to get the financing you need to repair wind and water damage. Unfortunately, you may be in for a battle, as homeowners' insurance companies have gotten tougher as weather has become more catastrophic. Rates have risen, coverage has been carefully excluded, and new wind and hurricane exclusions and deductibles have been quietly inserted.
If you want to avoid bankruptcy and keep your house, you need to proceed carefully and possibly seek legal representation if you find yourself in a conflict with your insurance company over your policy.
If your home has sustained damage, there are a few things you can do immediately. First, find your policy and look through it carefully for flooding or wind damage, along with any possible clauses or deductibles.
Next, file your claim as soon as possible. According to Routers, "Federal flood insurance typically carries a 60-day deadline, though it often gets extended after extreme events. Miss that deadline and your flood insurance will be worthless."
Finally, call your insurer as soon as you see damage and let them know if you need to spend money to make immediate repairs. However, do not specify the cause of the damage ('wind broke my window' vs. 'my window is broken'). This is important because the company could dredge up your remarks and use them to deny your claim.
Victims of Hurricane Sandy who are already suffering may find themselves in financial turmoil in the aftermath of the hurricane. This is why being ready to deal intelligently with insurance companies is so important if you want to keep your house and avoid bankruptcy.