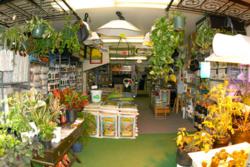 Our knowledge of organic gardening and indoor growing is only matched by our passion for growing plants and organic living.
Pacifica, CA (Vocus/PRWEB) February 17, 2011
Pacifica Hydroponics in San Mateo County, a full-service indoor gardening store, maintains there are five advantages to using hydroponics for indoor growing. The grow experts at the newly-opened organic gardening store explain that by growing plants using mineral nutrient solutions in water, without soil, growers are able to expedite plant growth, control nutritional values, make deficiencies easy to correct, control the growing environment and, finally, have fun while growing their plants indoors.
"Although our storefront and venture is relatively new, the owners here at Pacifica Hydroponics have 30 years of combined experience," said Brian Haze of Pacifica Hydroponics, "Our knowledge of organic gardening and indoor growing is only matched by our passion for growing plants and organic living."
The staff offers advice and consultations for all of the equipment and products sold in their store, in addition to providing phone and in-person consultations on how to start indoor gardening. They even offer home consultations, where they help customers set up their entire garden and grow room.
Pacifica Hydroponics says the first advantage to indoor growing is expedited growth of the plants. Compared to traditional gardening using soil, hydroponics provides plants with extra oxygen in the growth phase, which stimulates root growth. Plants that have ample oxygen in the root area are able to absorb nutrients much faster. Additionally, the nutrients in a hydroponic system are mixed with water and sent directly to the root system, whereas a plant grown in soil would have to take the time to search for the same nutrients from within the soil.
Since the plant is not grown in nutrient-rich soil, growers are able to control the hydroponic nutrients. A hydroponic nutrient solution contains all the same nutrients as in soil, but the grower controls exactly what type of nutrients are going in. Just like plants grown in soil, fertilization with hydroponics systems utilizes organic and chemical nutrients.
Too much or too little of the same nutrient can lead to a deficiency, and the ability to control nutrients instantly in hydroponic systems allows growers the ability to correct deficiencies quickly and easily. Discovering any deficiencies is also significantly simpler than detecting them in soil-based plants.
Another advantage to indoor growing is being able to control all aspects of the growing environment. This includes pests, funguses and diseases. "By controlling every aspect of the grow, you are basically God," said Mike Blasetti of Pacifica Hydroponics, "You control bugs, air, water and the total environment. Soil holds nutrients and is basically alive. It is hard to completely flush and start fresh with soil. Hydroponic systems are much easier to do this."
The final advantage of hydroponic systems is the fun growers have. Growing plants indoors allows individuals to create a garden inside their home, without the hassle of going outside in the dirt. Many indoor growers also see the advantages where ground agriculture or gardening is simply not feasible.
Indoor plants are not only a sustainable source of high-quality, organic fruits and vegetables, foliage, and flowers—they clean the air of many toxins and release oxygen into the air. In fact, NASA and the Associated Landscape Contractors of America (ALCA) recently announced the findings of a two-year study that suggest indoor plants may provide a natural way of helping combat "sick building syndrome."
For more information about the advantages to indoor growing or any services provided by Pacifica Hydroponics, call (650) 557-4470, visit their website online at http://www.pachydroponics-sanmateo.com, or come by their store located at 90 Eureka Square in Pacifica.
About Pacifica Hydroponics
Pacifica Hydroponics is a store and in-home service that specializes in indoor growing, organic gardening, hydroponic systems and grow room supplies. Located in the coastal town of Pacifica, Pacifica Hydroponics is just a short distance from San Francisco, San Mateo, and Santa Cruz. The owners of Pacifica Hydroponics have 30 years of combined experience. They have everything necessary to become a sustainable gardener.
# # #