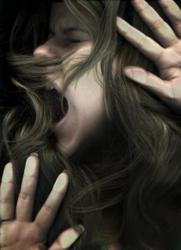 Hypothyroid Mom readers have contacted me with horror stories of psychiatric symptoms. The time for change is now.
(PRWEB) March 30, 2013
Since the launch of the thyroid advocacy blog Hypothyroid Mom in October 2012, many readers have contacted founder Dana Trentini about their ordeals with psychiatric disorders including bipolar, depression, and anxiety. They are labeled with mental health disorders and prescribed psychotropic drugs, yet little attention is given to their underlying thyroid condition. Hypothyroid Mom announces advocacy for thyroid testing in mental disorders in 2013.
HypothyroidMom.com states that the scientific literature includes multiple studies showing the psychiatric manifestations of thyroid disease. However the lack of awareness is pervasive. The Thyroid Federation International estimates up to 300 million people worldwide suffer with thyroid dysfunction, yet over half are unaware of their condition. How many of them have been misdiagnosed with a mental disorder?
According to thyroid expert Dr. Kent Holtorf, medical director of the non-profit National Academy of Hypothyroidism and medical director of the Holtorf Medical Group, "Many depressed and bipolar patients have undiagnosed thyroid dysfunction as the underlying cause or major contributor to their depression that is not detected by standard thyroid tests."
Founder Dana Trentini graduated with her Ed.M. in Psychological Counseling from Columbia University. As a career counselor and trainer in New York City, she has worked for over 10 years with people who have lost their jobs or who are unsatisfied with their career progression. She has worked with many clients suffering from depression, anxiety, and other mental health issues. Job loss and career dissatisfaction are powerful triggers for brain health issues. Despite her education and career experience, Dana had no idea about the connection between thyroid disease and mental health until her own diagnosis of hypothyroidism in 2006.
All professionals working with individuals suffering from mental health issues should be aware that an underlying thyroid condition could be at the root of the issue. This includes children and adults suffering from depression, anxiety, bipolar and any form of mental health issue. The mission of Hypothyroid Mom is clear - to drive awareness.
About HypothyroidMom.com:
HypothyroidMom.com is for the millions of moms worldwide with hypothyroidism (and the millions more who don't even know they have it yet). Founder Dana Trentini lost her unborn baby to hypothyroidism and vowed to warn women everywhere about the dangers. After three years of intense research and a quest to find the top thyroid health experts, the time has come to share all that she has discovered.