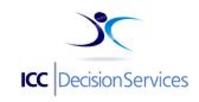 Associates may be handling customers graciously, but they are not converting that relationship into sales.
New York, NY (PRWEB) December 1, 2010
In a first of its kind retail benchmark study, ICC/Decision Services visited over 50 retailers across the categories of apparel, department store, electronics, home improvement, toy, specialty and sporting goods to measure their readiness for the holiday season. From October 26 through November 18, 2010, ICC/Decision Services conducted 1621 nationwide store visits to assess sales helpfulness and employee service.
The National Retail Federation (NRF) forecasts a 2010 holiday sales increase of 2.3 percent. But, argues David Rich, President & CEO of ICC/Decision Services, "retailers are still leaving millions on the table."
In areas such as greeting and thanking customers, and cleanliness, for instance, the majority of retailers scored well, which indicates store associates are focusing on the customer experience. However, in other key areas such as explaining promotions, suggesting additional items, and determining customer needs, many retailers are underperforming. For instance, suggestive selling occurred only 43.7% of the time on average across all 1621 store visits. "Associates may be handling customers graciously," says Rich, "but they are not converting that relationship into sales."
The top performing retailer was Yankee Candle, which earned an overall score of 92.8 out of 100, achieving a selling score of 87.8 and a service score of 97.8. Lowest performing segments of the marketplace included sporting goods, department stores and toy departments. Retailers visited included: Aeropostale, Ann Taylor, Best Buy, Build-A-Bear, Dick's Sporting Goods, Game Stop, Gap, J. Crew, Kohl's, Macy's, Nordstrom, Office Depot, Sears, TJ Maxx, Target, Toys "R" Us, and more.
To view the complete "Retailer Behavioral Outlook for 2010 Holiday Season" go to this link: http://www.iccds.com/benchmarks
About ICC/Decision Services:
ICC/Decision Services was founded in 1979 to design and execute Customer Experience Management programs. ICC/Decision Services offers a wide range of qualitative and quantitative business tools, including mystery shopping, store audits, customer feedback and employee satisfaction surveys. Clients include Coach, 7-11, L.L. Bean, CVS, Foot Locker, Walmart and others. The company is headquartered at 561 7th Avenue New York, NY 10018, U.S.A. Phone: (800) 444-1717. E-mail: info(at)iccds(dot)com.
###