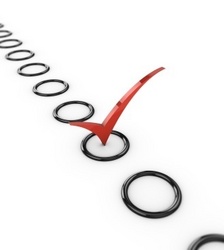 I know what it's like to be the client of a public relations agency
Dallas, TX (Vocus) September 21, 2009
The Idea Grove, the Dallas PR agency led by veteran corporate communications executive Scott Baradell, has released a 20-question assessment quiz to help corporate communications departments determine when it's time to part ways with their current public relations firm.
"I know what it's like to be the client of a public relations agency," Baradell said. "As a senior corporate communications executive for billion-dollar companies, I've led public relations campaigns of all sizes and budgets. Some of the PR firms I've hired have done a great job for me; in other cases, I had to pull the plug when I realized I wasn't getting what I'd paid for.
"What I've often found, in the case of large PR firms, is that they are great during the sales process, good during the first few months of the engagement, but often mediocre the longer the engagement goes on," the Dallas online marketing and public relations executive added. "This would seem to be counterintuitive, because one would assume that as the agency learns more about your company, it would do a better job representing you.
"Unfortunately, many large PR firms win new clients through the sales efforts of senior executives, but then delegate the day-to-day work to junior staffers - inexperienced practitioners who often spend only a few months on your account before they move on to something else. For this reason, the PR firm never gains the institutional knowledge about your company that it should, and its performance steadily declines rather than improves."
"I know from experience that, when an agency is underperforming, the natural tendency of the corporate communications executive is to say, 'I've invested X years in my agency relationship, so I should try to make it work.' But is that really the best decision for your department and your company? Sometimes, the best option is to make a clean break."
To determine whether now's the time to drop your current PR firm, take the quiz below, keeping track of your "yes" and "no" answers. See the scoring key at the end of the assessment to see how your PR agency did.
PR Agency Assessment Quiz
1. Do you routinely catch careless typos and factual inaccuracies in agency-drafted news releases?
2. Do agency-drafted news releases typically exhibit only a superficial understanding of your business?
3. Do agency-drafted news releases too often miss the point, burying important information?
4. Does the agency ask you for ideas more often than it provides you with ideas?
5. Does the agency seem to think PR stands for "press release," churning out releases but not offering other, more creative ways to build your brand?
6. Do agency representatives get the names or titles of your company's senior executives wrong in correspondence and/or conversation?
7. Examine the media list your PR firm uses when distributing your news releases. Are there more than a few inappropriate publications or out-of-date contacts on the list?
8. Do the agency representatives who pitch your company to media on the phone have only a superficial understanding of what your company does?
9. Has the agency ever arranged a meeting with a reporter and your company's executives that didn't seem to have a well-thought-out objective?
10. Has your primary agency contact person changed more than once in the past 12 months?
11. Does your primary contact person seem inexperienced or immature?
12. When you have a problem or concern, must your primary contact generally talk with a supervisor before responding to you?
13. Does the agency send a senior executive to meet with you every couple of months to smooth over complaints about the firm's performance?
14. Does the agency miss deadlines or seem to always be scrambling at the last minute to meet them?
15. Has a journalist ever complained to you about your PR agency?
16. Are the agency's billing statements confusing, so that you're not sure exactly what you're paying for?
17. Does the agency hem and haw when asked the hourly rates of various personnel on your account?
18. Do the agency's billing statements show that more time is spent on client relations (e.g., meetings and correspondence with you) than on actual client service?
19. Does the agency boast about delivering measurable results, but then only give you a list of press mentions that mean nothing to your company's executives?
20. Does it seem like the agency's heart isn't really in it - that it's simply working to get a fee?
Score one point for each "no" answer. If your score is:
18-20: You have good agency relationship. Nonetheless, we recommend you discuss your "yes" answers with the agency to clear the air on those issues.
14-17: You can do better. But can you avoid the hassle of finding a new agency by improving the current relationship? It may be worth a try. Have a heart-to-heart with your agency about your concerns and gauge their response. If they seem reenergized and refocused on your account, give them another two or three months - then take this test again.
0-13: This agency is not meeting your needs. You don't trust them and they're not giving their all for you. It's time to move on.
About the Idea Grove
The Idea Grove is a Dallas PR agency led by former Fortune 1000 executive Scott Baradell, a 20+ year communications veteran. As a corporate communications executive, Baradell led the communications departments of two Fortune 1000 companies. As an entrepreneur, he wrote the business plan for his own venture-backed startup. And as a Dallas online marketing consultant, he created a pioneering blog that has been cited in books and has influenced some of the top bloggers on the scene today. Now, he brings his unique combination of old-school experience and online savvy to help you energize your company's marketing efforts for today's new era. Learn more at http://www.ideagrove.com
###