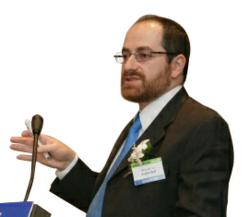 Dr. Buff said "I am very happy to join ideaken ranks to support their stand and contribute to advance collaborative innovation."
Boston (PRWEB) March 14, 2013
ideaken - a leading open innovation platform and services provider in Asia, is pleased to announce that Dr. Eugene Buff has joined its Board of Directors.
Dr. Buff brings a wealth of experience and knowledge after serving more than 20 years in various organizations prior to his most recent role as Vice President, Consulting at yet2 dot com
Dr. Eugene Buff is a registered Technology Transfer Professional (RTTP) & Certified Licensing Professional (CLP) with over twenty years of combined scientific (MD/PhD), consulting, technology transfer and management experience. He has substantial expertise in a wide variety of industries, including biotechnology, medical devices, consumer products, renewable energy, materials and chemical manufacturing.
Since 1999 Dr. Buff has been building and managing innovation consulting practices to serve small and large companies, research institutions and government agencies. He is a veteran practitioner in the field of technology sourcing, scouting and commercialization. Dr Buff has worked with many Fortune 500 companies, as well as with many start-ups and SMEs.
Dr. Buff earned his Master's degree in Biochemistry and his Medical Doctorate from Russian State Medical University. He is a Ph.D. in Genetics and is a co-author of 14 papers in international journals. Eugene is an active member of the Licensing and Technology Transfer community and serves on several committees and task forces at AUTM and LES. He often mentors, publishes and presents on issues of Intellectual Property, Innovation and Technology Transfer both within the US and internationally.
Eugene is based in Boston, USA. When he is not working, he enjoys spending time with his family, loves travelling and is an avid reader.
Jayesh Badani, CEO of ideaken said, "Dr. Buff has been engaging with ideaken in various ways in the last two years; this formal appointment is an extension of our mutual comfort and an enabler for our common aspirations. Dr. Buff has been practicing 'open innovation' well before it was named so; we look forward to benefit from Dr Buff's experience in this field."
Dr. Buff said, "One of the key characteristics of Open Innovation is the breakage of many borders between geographies, as well as between markets and technology innovators. I am impressed to see how fast these concepts are growing in Asia and I am very happy to join ideaken ranks to support their stand and contribute to advance collaborative innovation."
About ideaken
ideaken is an online service to help you Create Crowdsourcing Campaigns for Open Innovation, Product & Brand engagements, Innovation Competition and Co-creation with Co-workers OR for your own customized scenario to tap into diversity, creativity & wisdom of the crowds.
ideaken addresses CXO level priorities. Typical enterprise users of ideaken are Innovation Heads, Crowdsourcing Leaders and Brand Managers. On other side of the equation, ideaken connects with Individual innovators, Niche SMEs and Academia - Professors & Students. Please visit http://www.ideaken.com for more information.
ideaken has recently launched a new initiative to connect Top 1000 Asian academia with innovative organizations from around the world, using Open Innovation, IP Commercialization, Innovation & Design competition, Competitive Research Funding, and Niche academic Projects as modes of collaboration. Please visit http://www.ideaken.com/academia for more information.