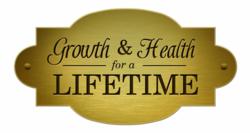 In just three months, graduates of our program can be on-the-job helping people resolve the problems that have prevented them from being successful.
Phoenix, AZ. (PRWEB) March 20, 2013
By clicking on: http://www.growthpathleadership.com and downloading IDM's Growth & Health for a Lifetime Training Program, Apprentices are officially licensed to draw upon IDM's uniquely practical 90-day on-the-job training program. This comprehensive program qualifies them to offer their valued services to the world of paying customers.
After downloading the program, Apprentices are ably assisted by email through the process of:
1. Studying the 7-step workbook program.
2. Applying those studies to their daily lives.
By successfully solving their own problems on a day-to-day basis, Apprentices are then encouraged to acquire the paying customers that will more quickly grow their professional status and enable them to be more successful in their lives. Their first studies will tend to focus on the emotions and behaviors that are characteristic of their own experiences.
By downloading IDM's state-of-the-art Growth & Health for a Lifetime Training Program, individuals learn to more quickly, surely and profitably solve the problems that prevent everyone, in all walks of life, from becoming as healthy and successful as they would like to be. IDM's overriding goal is to encourage individuals to make excellent problem-solving their path to becoming leading members of the global healthcare community.
Says IDM founder Neil Roberts: "In just three months, graduates of our program can qualify to be on-the-job helping people resolve the fears and anxieties that have prevented them from becoming healthy and successful. Whatever we aspire to be, we must all earn our way through the first-hand experiences of 'unhooking' from unhealthy emotions and behaviors."
More information about IDM Research & Development:
Based on more than 10,000 individual case studies, IDM's award-winning, state-of-the-art, seven (7) step Growth & Health for a Lifetime Training Program, is used to prevent the range of childhood anxieties that are the cause of chronic disease. The program is offered as a seminar, workshop and/or online computer download program, that teaches individuals how to 'unhook' from their unhealthy emotions and behaviors, thereby disabling the anxieties that are responsible for fueling the disease process.
IDM is currently offering their program throughout the world. Individuals have the opportunity to acquire a brand/apprentice license, build global alliances and/or purchase equity ownerships in the company. To vitalize and facilitate their work, the company also offers a number of proprietary evaluation, training and support systems that add substantial value and profitability according to individual needs.
Jobs at IDM are potentially high-paying and plentiful. As practitioners of the bold new Science of Successful Behavior, IDM partners make it their business to solve problems long before they become expensive mistakes, senseless acts of violence, chronic diseases, or other larger and more tragic eventualities.