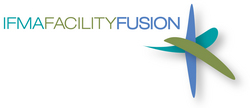 The Greenworks Philadelphia plan is a collaborative effort of citizens, city government and community partners to make Philadelphia 'the greenest city in America,'
Houston, TX (Vocus) March 31, 2010
Sustainability and business leaders led by Philadelphia Mayor Michael Nutter will headline the International Facility Management Association's Facility Fusion conference when it comes to Philadelphia, Pa., April 13-15. Nutter, as well as professor and sustainability expert Chris Laszlo, Ph.D., will speak on Wednesday, April 14. Author Jim Mathis and sustainability consultant Sheila Brown will speak on the conference's final day, Thursday, April 15.
A native of Philadelphia with an accomplished career in public service, business and financial administration, Mayor Nutter will speak at 8:30 a.m. on April 14 and welcome Facility Fusion attendees to the conference. The mayor will discuss the latest green initiatives taking place in Philadelphia — including Greenworks Philadelphia, the city's sustainability plan — and share the strides taken to help Philadelphia become one of the top 10 greenest cities in the United States.
"The Greenworks Philadelphia plan is a collaborative effort of citizens, city government and community partners to make Philadelphia 'the greenest city in America,'" said Mayor Nutter. "Reducing energy consumption by 30 percent in city government buildings by 2015 is one Greenworks goal that will produce immediate and long-term energy costs savings while implementing sustainability into green building design practices."
Nutter's opening remarks will be followed by power speaker Chris Laszlo's presentation, "How to Make Your Case to the C-Suite." Laszlo, author of several books as well as a visiting professor at Case Western Weatherhead School of Management and the University of Virginia Darden School of Business, will help facility professionals discover how to develop clear sustainability initiatives and programs and then sell them to upper management.
Highlighting the conference's final day will be presentations from power speakers Jim Mathis and Sheila Brown. Mathis, an author, business consultant and president of The Mathis Group, will present "Reinventing Yourself for the New World of Work: 7 Bold Truths to Becoming a Market Leader." His presentation will focus on responding to the recession through a market-oriented, consumer-driven business plan.
Brown, an associate with Stantec consulting who helped develop Canada's LEED® credentials, will present "Green Buildings: Trends for 2010." She will discuss the latest energy, environmental and sustainability issues impacting the built environment and provide tips for making the business case for green building operations.
Those interested in attending Facility Fusion may register here. Members of the media may register for the event at no cost by e-mailing communications(at)ifma(dot)org.
To learn more about the IFMA Facility Fusion conference and expo, or to learn about the Certified Facility Manager® and Facility Management Professional courses being offered in conjunction with the event, visit IFMAFacilityFusion.org.
IFMA is the world's largest and most widely recognized international association for professional facility managers, supporting more than 19,000 members in 78 countries. The association's members, represented in 123 chapters and 16 councils worldwide, manage more than 37 billion square feet of property and annually purchase more than US$100 billion in products and services. Formed in 1980, IFMA certifies facility managers, conducts research, provides educational programs, recognizes facility management certificate programs and produces World Workplace, the world's largest facility management conference and exposition. To join and follow IFMA's social media outlets online, visit the association's LinkedIn, Facebook, YouTube and Twitter pages. For more information, visit the IFMA press room or IFMA.org.
###