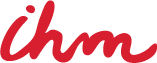 Myrtle Beach, SC (PRWEB) September 20, 2012
IHotel Marketing, a division of digital marketing firm Interactivity Marketing, was recently announced as the winner of a W3 Silver Award in the Hotel and Lodging category. The agency was one of only two South Carolina-based firms to win a W3 Award.
The annual awards are hosted by the International Academy of the Visual Arts, a world-wide organization made up of leaders in various art disciplines including traditional and interactive media. IHotel Marketing won its award for its website design and development work in the creation of a client's website.
According to the W3 Awards' website, website entries are judged upon the factors of creativity, usability, navigation, functionality, visual design, and ease of use.
"We're excited to have received such an award," said Interactivity Marketing President Gary Henderson. "We're very proud of our team and the amazing work that they do for our clients on a daily basis. It's definitely something in which our entire team can take pride."
About Interactivity Marketing:
Headquartered in Myrtle Beach, South Carolina, Interactivity Marketing is a fully-integrated digital advertising and marketing agency that provides branding, print, web design and development, search engine and social media marketing, and marketing strategy services to clients across the nation. Regarded as one of the fastest growing digital agencies in the southeast, Interactivity Marketing continues to win business and break new ground by implementing quantifiable, measurable, and innovative creative marketing solutions and strategies for its clients.
About IHotel Marketing:
A division of Interactivity Marketing, IHotel Marketing provides digital and traditional advertising and marketing services for hotels throughout the United States. The division is currently averaging an industry-leading 24 to 1 ROI for its paid search marketing clients. In addition to paid search management, the division also offers services such as web design and development, search engine optimization, social influence marketing, email marketing, and fully managed eCRM.
About the W3 Awards:
The W3 Awards honors creative excellence on the Web, and recognizes the creative and marketing professionals behind award winning Websites, Web Video and Online Marketing programs. Simply put, the W³ is the first major Web competition to be accessible to the biggest agencies, the smallest firms, and everyone in between. Small firms are as likely to win as Fortune 500 companies and international agencies. The W3 Awards is sanctioned and judged by the International Academy of the Visual Arts, an invitation-only body consisting of top-tier professionals from a "Who's Who" of acclaimed media, advertising, and marketing firms.