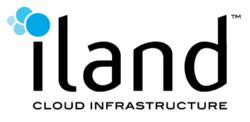 iland's cloud infrastructure will help AppSense bring value to market at an accelerated pace with the ease of scalability, performance and low cost it offers.
Houston, TX (PRWEB) March 12, 2013
iland™ Internet Solutions, the global cloud infrastructure provider and VMware Service Provider Partner of the Year Global 2012, today announced the successful implementation of iland Cloud Services for AppSense, helping to streamline the company's IT infrastructure and better serve its customers. iland's strong growth trend continues as AppSense becomes the latest in a string of customers to implement iland technology.
Headquartered in the United Kingdom and with offices around the world, AppSense was founded in 1999 and has grown to more than 500 employees and 30% year-on-year revenue growth. This innovative company focuses on the creation of complete user virtualization that empowers users to seamlessly transition between electronic devices and flexibly work in any way they want. Implementation of iland's cloud environment for AppSense is detailed in a use case that examines why the company decided to transition to the cloud and the benefits gained as a result.
"AppSense selected iland as its cloud provider for the advanced technology the company offers and the expertise and knowledge of iland's staff," stated Keith Turnbull, Chief Development Officer at AppSense. "Our Research and Development teams needed to employ massive and aggressive scalability testing at low cost and with high performance and availability. Instead of purchasing more hardware and building our own datacenter to meet those needs we needed to find a cost-effective alternative. We knew cloud was a viable option but we wanted to make sure we could partner with a cloud provider that had an infrastructure designed with the flexibility to meet the changing needs of our business. We selected iland because it was capable of meeting all of our requirements."
iland Cloud Services is the foundational cloud infrastructure on which customized cloud solutions are built. The flexibility, performance and availability of iland's technology have enabled AppSense to develop automated software that sits on top of VMware vCloud in the iland cloud environment. Virtual machines (VMs) can be created very quickly and AppSense software products can be deployed on the VMs. Templates can also be used to enable authorized users to spin up environments very quickly. iIand Cloud Services gives AppSense Research and Development teams a highly scalable and cost-effective sandbox in the cloud that they can use as needed.
Scott Sparvero, CEO of iland, welcomed AppSense to iland saying: "iland is proud to be AppSense's cloud technology partner in its ongoing mission to provide superior customer service based on a culture of employee empowerment. AppSense is leading the way in this space with technology that offers flexibility and freedom coupled with security and governance. iland's cloud infrastructure will help AppSense bring value to market at an accelerated pace with the ease of scalability, performance and low cost it offers."
About iland
iland Internet Solutions, VMware's Service Provider Partner of the Year Global and Americas, provides hosted cloud infrastructure services in North America and Europe that enable customers to leverage enterprise class infrastructure in the form of virtual datacenters with flexible billing and capacity models. Solutions include secure hosted environments for virtual servers and desktops, test and development, cloud-based disaster recovery, and hybrid cloud services to maximize the value of existing VMware based environments. For more information, please visit http://www.iland.com
About AppSense
AppSense, the people-centric computing company, is the leading global software provider of user virtualization solutions that transform organizations into productive mobile workforces securely governed by IT. AppSense works with customers to reduce IT complexity and enable enterprise consumerization with independent management of the user experience across desktops and all mobile devices. User virtualization improves the deployment, management and migration of multi-platform desktop and mobile environments. The company is headquartered in the United Kingdom with offices around the world. For more information visit http://www.appsense.com.