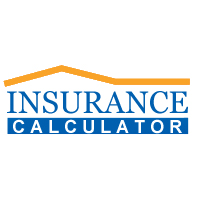 Chicago, IL (PRWEB) October 31, 2012
Insurance Calculator Inc., America's leading auto insurance provider, now offers competitive quotes to consumers in Illinois. The company provides state-wide service coverage on various types of auto insurance products including, but not limited to, car insurance, truck insurance motorcycle insurance, RV insurance, ATV insurance, classic & antique car insurance, commercial vehicle insurance, and military car insurance.
"We work with the top auto insurance companies and independent providers in Illinois," said Stephanie Vettaikam, VP of Marketing of Insurance Calculator Inc. "If you live in Illinois, we can help you save $300 or more on auto insurance."
According to USA Census, an average consumer in Illinois pays $1,331 a year on auto insurance. (source: census.gov) By using InsuranceCalculator.net and its services, the average cost on auto insurance can be lowered down to $1,024. "We maintain good relationships with the companies we work with so our users receive the competitive advantage in the quotes hunting and comparison process." said Stephanie.
Recently, Insurance Calculator Inc. has also released a free Illinois auto insurance guide to help residents of Illinois, or people who plan to move to the state, learn more about the auto insurance industry in the state. From driving a car, riding a bike, to operating a commercial vehicle, the guide contains all the critical information one needs to know to apply for permits. Quotes from the top-rated insurance companies in Illinois are also listed in the guide for ease of access.
For more information, visit: Illinois Auto Insurance