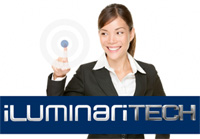 Support has always been an integral part of our offerings to our clients.
(PRWEB) April 15, 2013
Iluminari Tech, a leading provider of next-generation unified communications solutions, has achieved status as a Lync Certified Support Partner. Iluminari Tech completed the certification for Lync 2010, and was the first partner to complete the certification process for Microsoft Lync 2013®. For customers, it means Iluminari Tech is able to be a single point of contact for planning and deployment to post-deployment support providing you peace of mind that your voice system meets performance, quality and serviceability requirements.
Lync combines the telephony features of an IP PBX with Instant Messaging and Audio/Video/Web Conferencing to help improve communications and lower costs. As with any business-critical telephony system, it is essential to have a support solution that addresses all components including software, hardware, network, gateway, and system interoperability. Having a single point-of-contact to deliver this support can shorten issue response times and enhance user experiences. With these requirements in mind, Microsoft Premier Services has developed Lync Certified Support Partner model that can provide the right Lync voice support to meet unique business needs.
Lync Certified Support Partners have unique access to dedicated Microsoft Premier Support escalation engineers and the commitment and backing from the Microsoft. Lync Certified Support Partner status and program enables Iluminari Tech to meet the need for a simple, consistent process that provides maintenance and support for complex systems.
"Support has always been an integral part of our offerings to our clients," said Angela Hlavka, Iluminari Tech's President and CEO, "and having gone through the rigorous process of becoming not just a Lync Certified Support Partner but also globally the first Lync 2013 Certified Support Partner puts our company in a very exclusive category with a limited number of partners worldwide. This latest achievement will provide streamlined support for our Lync customers that is backed by Microsoft expertise."
"Today's integrated workplaces demand similarly integrated communications technologies, and solutions like Microsoft Lync are already helping Canadian businesses transform the way they work and drive bottom line benefits," said Jason Brommet, Group Manager Microsoft Office Division at Microsoft Canada. "Thanks to a modern toolset that empowers employees to communicate from their desktops using advanced voice and instant messaging technologies, the possibilities are limitless, and Microsoft is extremely pleased to be working with a pioneering partner like Iluminari Tech to help Canadian businesses continue to thrive."
"When you deploy a Lync voice solution alongside instant messaging/presence, and conferencing, you need a partner that understands the complete solution – software, hardware and network," said Evan Zaleschuk, Iluminari Tech Lync MVP. "In addition to this latest announcement, Iluminari Tech has developed partnerships with leading manufacturers of Microsoft Lync qualified endpoints, gateways and services so that we can be that single point of contact to support your entire unified communications infrastructure built on Microsoft Lync."
This announcement builds on Iluminari Tech's strong legacy with Lync. Its Lync Adoption Toolkit includes their award winning Lync Evaluation and Deployment Processes, the 'Lync-in-a-Box' solution, the Lync Budget Calculator, Implementation Best Practices, End User and Administrator training, and Lync Quickstart (Pilot). A series of live events and webinars is available at http://www.iluminaritech.com/lync-2013 for clients to gain insight into the new features and how to take advantage of the benefits.